Competition
Summer Bank Holiday Handicap Tournament
Thu, 20 Aug 2020 00:00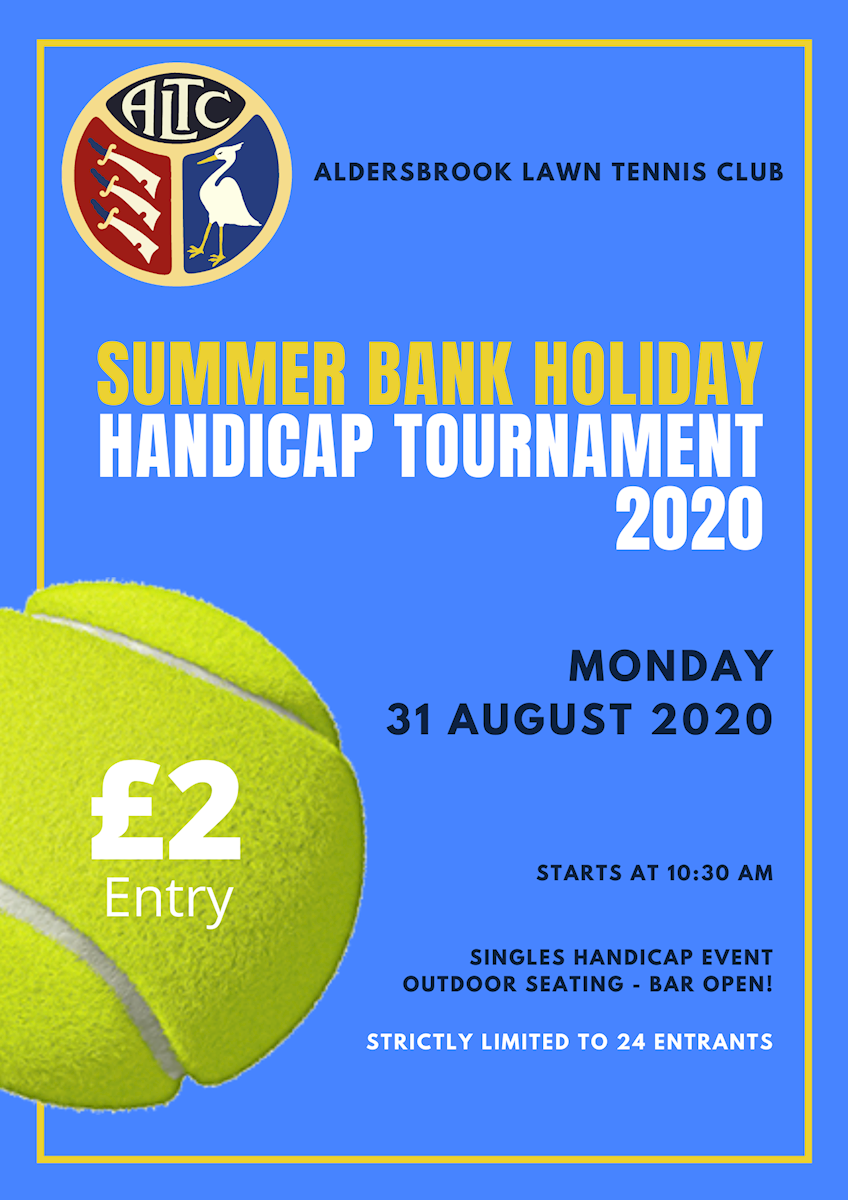 Following the current efforts to classify the club as within 'Covid-19 secure' guidelines, we will once again be able to hold larger meetings. As such, we will be running a Summer Bank Holiday Handicap Tournament from 10.30am on Monday 31st August. In line with regulations, this event will have a strict limit of 30 people, with 24 of these being playing members, and a maximum of 6 non-players to watch and enjoy the bar.

This will be a singles tournament, and full rules will be confirmed later, but players will start each game with a pre-decided handicap, based on their level. For example, a player of Box One standard would begin each game on minus 30, a Box 2 player on minus 15, a Box 3 player on love, and a Box 4 player on plus 15. A Box 4 player drawn to play a Box 1 player would therefore start each game with a three point advantage. Players will be divided into six mixed ability groups of four, playing three matches each in the group stage. The winners of each group will progress into the knockout stages of the competition, as will the best two runners-up. This will mean a quarter finals, semi finals and a grand final.

The bar will be open for this event, and spaced out tables and seating will be provided outside the club house.

There will be an entry cost of £2 for this event, which will cover balls, and awards for both the winner and runner up.
If possible, please pay this via card(/contactless) on the day, or transfer to the club bank account in advance. There is no cost for those who sign up to attend and not play.