Social
Weekly Lockdown Zoom Quiz
Thu, 07 Jan 2021 00:00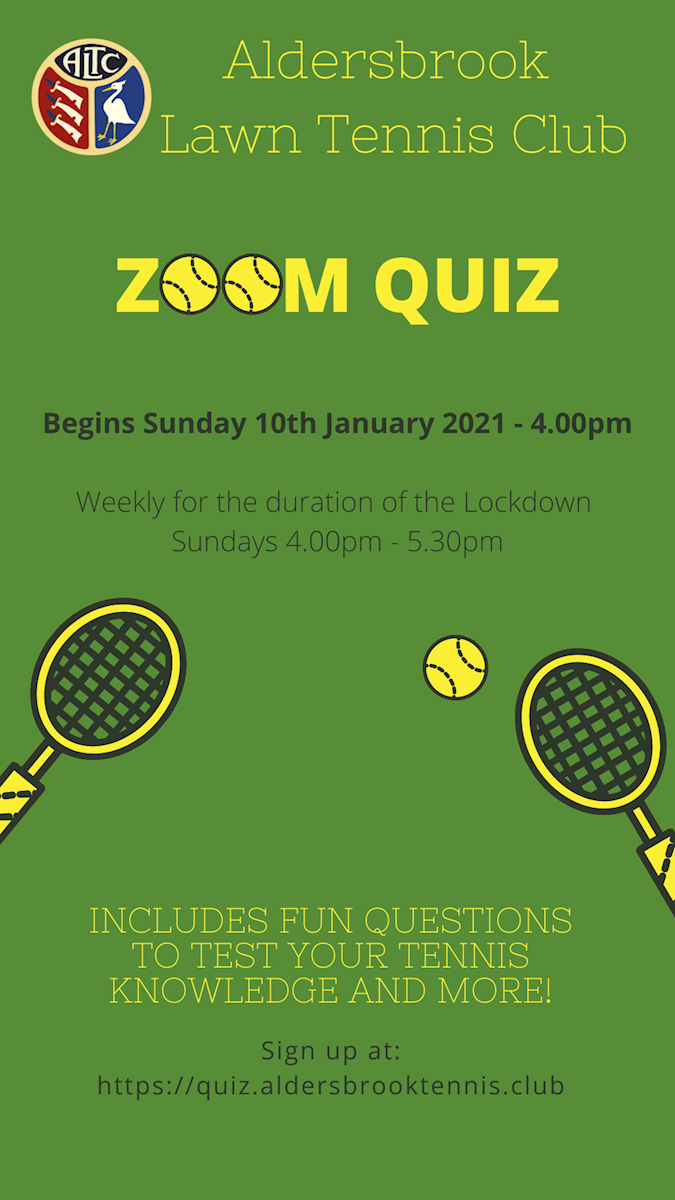 Starting from this Sunday, we will be holding weekly quizzes on Zoom every Sunday afternoon at 4.00pm, for the duration of the lockdown. Everyone is invited to join in, and the weekly winning member will receive a token new tube of balls (when we're able to pass these on).
This week Jemma has kindly volunteered to be quiz master, and it will be a mix of tennis-based questions and general knowledge.
To join us just enter your email address at the link below, and everyone registered will be emailed the Zoom joining link (and provided assistance with Zoom if requested):
https://quiz.aldersbrooktennis.club
We hope to see you on Sunday!