Competition
Summer Bank Holiday Handicap Tournament
Mon, 07 Sep 2020 00:00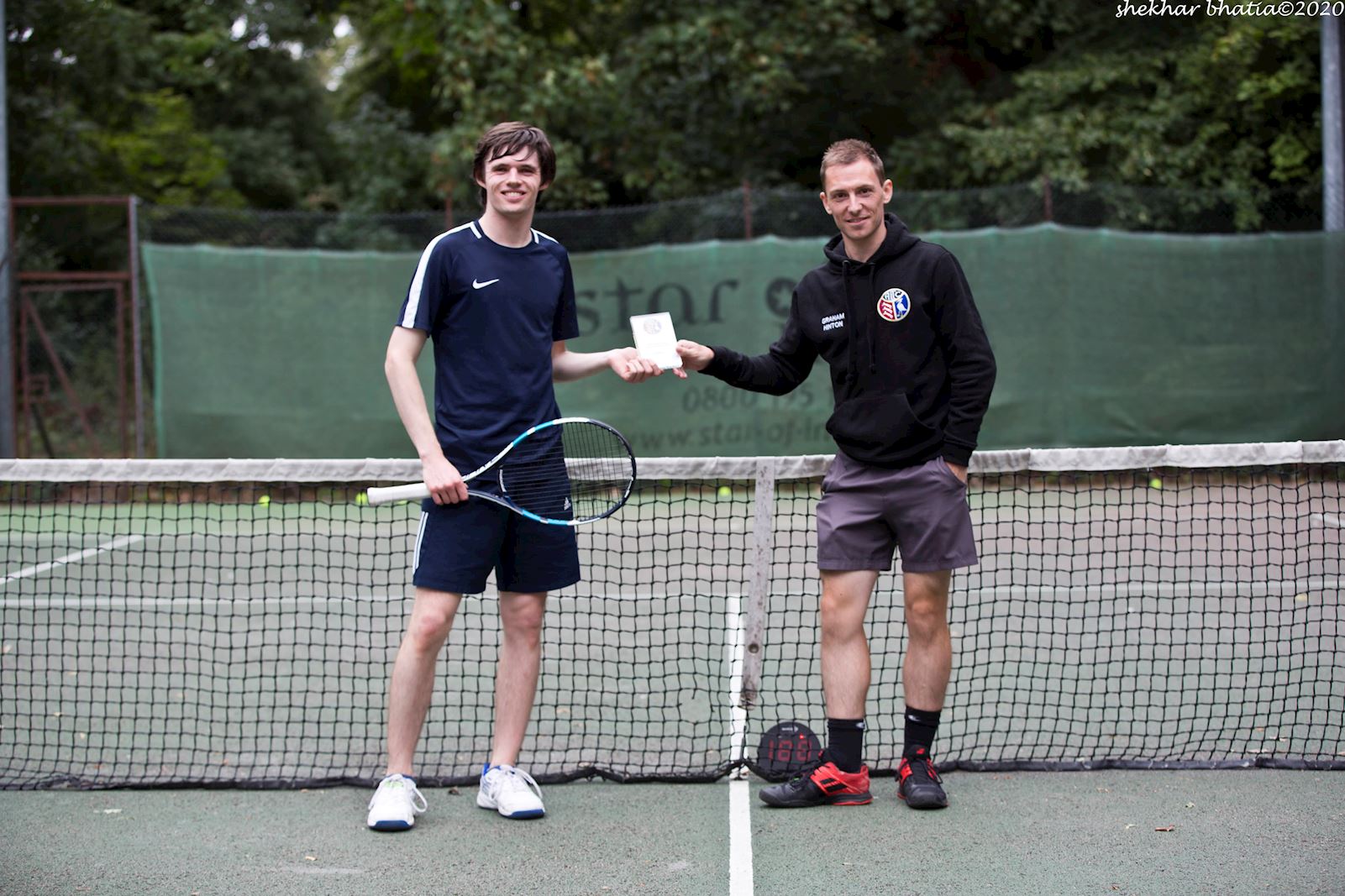 Our Summer Bank Holiday Handicap Tournament was a great success.
Thanks to everyone that took part, spectated, and helped make it a thoroughly enjoyable day of tennis.
The David vs Goliath final was a truly epic showdown, which had us all on the edge of our seats!
Congratulations to both our winner Ryan, and our runner-up Levi.
You can view the photos from the day here:
https://photos.app.goo.gl/7PUcetYBcummE4hD9