Competition
Alverstoke Mixed 2's Inaugural Match
Fri, 01 Nov 2019 00:00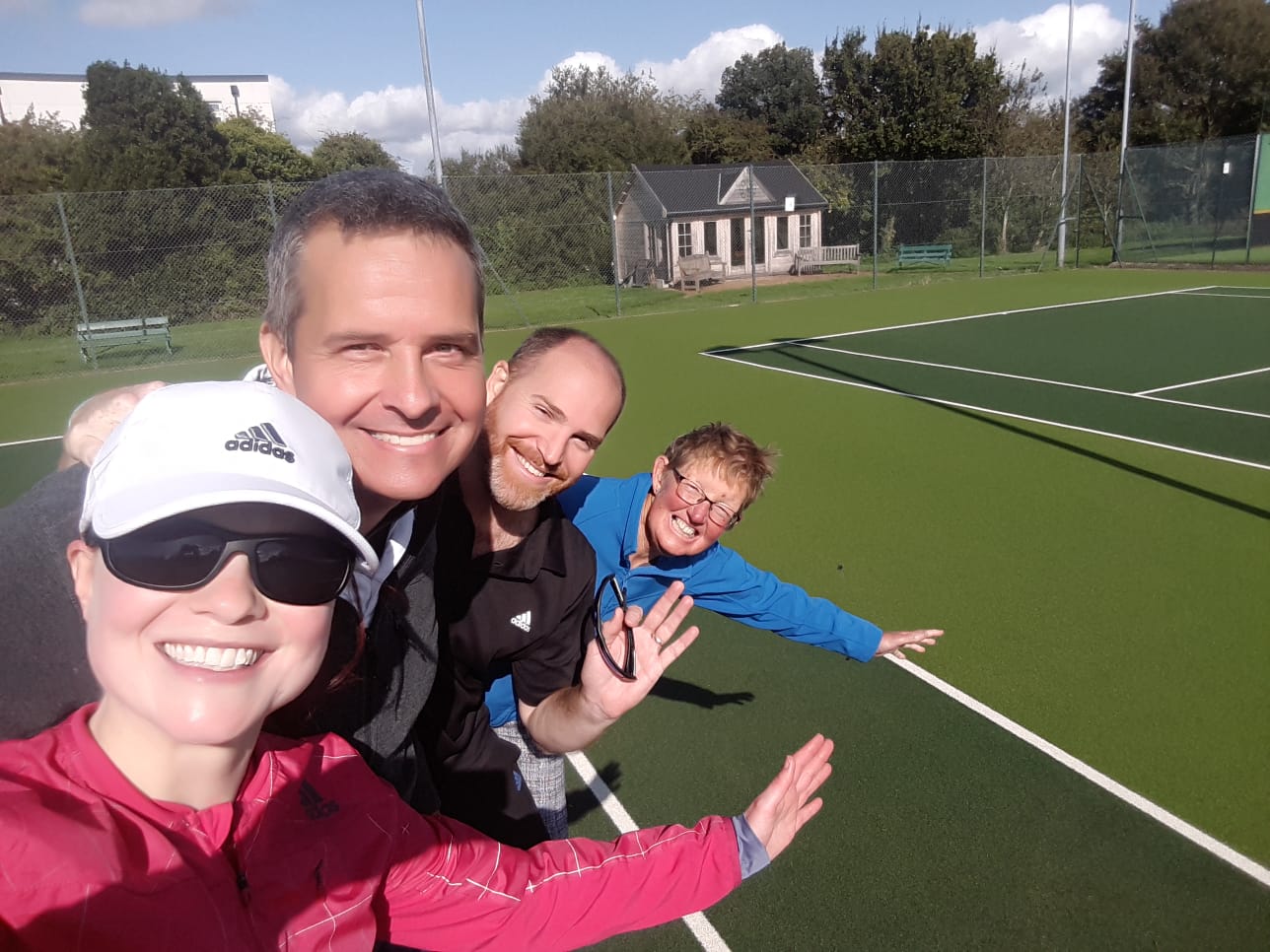 The new Winter League Mixed 2nd Team opened their account with a tough away fixture at the lovely courts of Ryde Lawn. The team consisted of Sarah Wattie, Shiela Batten, Tony Norrish and Alex Bingham. The first rubbers reflected the fact that although there was some good tennis being played, the Lawn teams were more experienced and used to playing together.
With Sarah and Alex starting off against the Lawn 2nd Pair, there were some great exchanges with the stand out moments being Sarah's backhand passing shots, and Alex's serve (with an uncharacteristically high percentage of first serves!!). Service was broken for both pairs although unfortunately the odd break meant that Lawn won the first set 7-5. Unfortunately in the second set, Alverstoke made a slow start with Lawn getting the early breaks and then holding on to win comfortably 6-2, and 2-0 overall despite the set probably being closer than the score suggests. The Second rubber against the Lawn 1st pair was a much more competitive affair with Alverstoke coming back from losing the first set 4-6 to win the second set at a relative canter 6-2, with again Sarah playing a number of passing shots to beat the net player. However the consistency of the Lawn pair in the Championship Tie Break decider meant that Alverstoke were never really in it and the rubber was lost 2-1.
In the other rubber, Sheila and Tony started against Ryde Lawns 1st Pair. A wet and skiddy court together with the wind meant that we they struggled to get going in the 1st set and lost 6-1 despite most games going to deuce. The second set however saw Alverstoke race to a 5-2 lead only for Ryde Lawn to mount an assault and go onto win 5 games in a row, again most games going to deuce, but eventually lost 7-5.
Sheila and Tony started the 2nd rubber buzzing and raced to a 1st set win 6-3, some great passing shots by Tony and some superb lobs by Sheila, however, the tables turned again and Ryde Lawn upped their game.
Once more, most games went to deuce but despite some excellent tennis from both of them, they eventually lost the 2nd set 6-0. The championship tie break decider could of gone either way, but again, Ryde Lawn came out winners.
Overall, despite the loss, this was a really positive, enjoyable opening to the season. The emphasis of the Mixed 2nd Team is on participation and getting new players into matches against other clubs rather than purely winning, so if you are interested in playing, please contact either Tony Norish (tonyn45@btinternet) or Alex Bingham through the Club Office (info@alstbc.co.uk), or why not come down to Club Night 6pm till 7.30pm on Wednesday evenings.