Club
Chairman's December 2020 Newsletter
Sun, 13 Dec 2020 00:00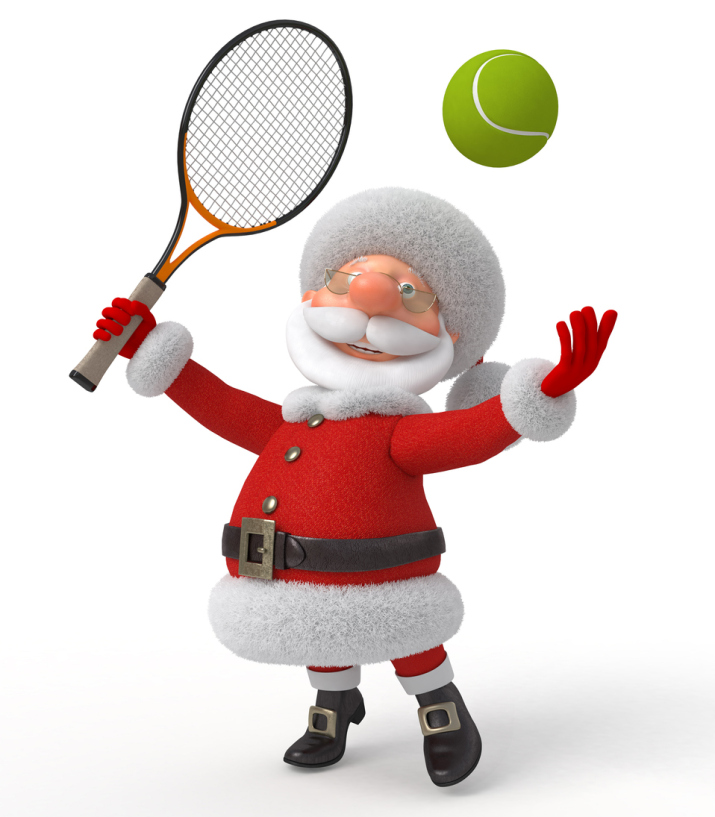 Dear Member
As you know, the Club had its delayed annual general meeting on 2nd December chaired by Graham Williams, who has ably steered the Club assisted by Cherry as secretary and all the committee, through a challenging year.
Many thanks Graham and Cherry!
Although, as we all know our lives and activities were severely handicapped by Covid19, nevertheless, despite no summer matches, for a considerable part of the year, with some wonderful weather and an excellent influx of new members, some fun tennis has been possible.

At the same time Will Jones, our facilities manager, has been making welcome landscaping improvements to the grounds of the Club . I should also say with capable help and assistance from your vice chairman Mark Hiles and Steve Frazier-Mills.
These improvements will particularly help Court 3, as it previously became covered by autumnal leaves with attendant dampness and slip and trip problems. We will also have a larger car park for the increased members and club useage.

A particular word of thanks must go to our two Captains: Susan Archer who runs the ladies team and this year, very pleased to let you know that Kate Hunter will captain the ladies second team. Susan also organises the very popular Thursday night session.
John Weg runs the successful men's team and we also anticipate entering a second men's team this year. Jon also organises and runs the Competitive Tuesday Evenings session for all team and prospective team players which has become an established weekly event.

Shown on the website is a schedule of the winter session tennis ( balls provided) that the Club now runs. I hasten to add that this is only possible with the willing support of a number of you to act as an occasional host. So please volunteer and the more that do so the less the imposition on the willing few.

The Committee remains almost the same as last year, with the exception that Fiona Watson takes over as Club Secretary from Cherry and myself as Chairman.
However Cherry remains on our committee as our Safeguarding and Welfare Officer and will also continue to run the Friday afternoon popular sessions.
As the weather improves and vaccinations allow Fiona will be in touch with you all and suggesting some tennis socials including some spring and summer barbecues and get togethers. Watch this space !!!

As said I am taking over from Graham as Chairman. I joined the Club way back in 2000 and have spent many enjoyable hours at the Club, still trying to improve!!!

With the committee, and Fiona and I as new members, we all now want to continue the excellent work already in progress and to look at possible ways we can improve the members Tennis Experience.
Apart from the ground improvements , the Committee last year also agreed to spend £3,000 upgrading the Club house, particularly the kitchen area.

This is your Club and your committee is very happy to hear from you, so please let us know what you consider the most important next step, or steps, should be made for the benefit of the Club as a whole: children, youngsters ,seniors, social and of course team players .
Apart from maintaining the integrity of the courts which is essential, I expect many of you consider lighting as a major yet difficult issue to resolve. But there may be other initiatives you would like to see.

This word "improve" leads me to mention our club Coach, Colin Piper who since joining has launched some excellent initiatives, including as you know not only private lessons but also group cardio and skill sessions.
Next year Colin plans to announce a number of events which I hope as many of you as possible will support.
Colin has and will continue to send out regular updates of his courses and possible tennis visits.
These initiatives together with the session, teams and social tennis make ALTC a very welcome and important part of the Arundel scene and we do of course welcome new members of all ages. To help make this happen the Club is much indebted to Karen Byrne as our membership secretary.
Finally this is a Club for all ages and whilst Colin runs some classes for beginners and children: Julian Larter conducts the seniors tennis on Tuesday and Friday mornings.
Unfortunately Covid restrictions don't allow us to enjoy communal mince pies and mulled wine before Christmas. Hopefully in the New Year, or when possible Fiona will be sending you an invitation so we can have a Tennis session at the Club followed by some suitable refreshment !!!
I wish you all a Merry, if quieter Christmas than normal, and a Happy New Year.

And Many Hours of Happy Tennis in 2021 !!!

Best wishes
David Cooper
For information here is a list of your committee members
Chairman: David Cooper
Vice Chairman: Mark Hiles
Secretary: Fiona Watson
Treasurer: Will Jones
Membership Secretary: Karen Jamieson Byrne
Facilities Manager : Will Jones
Welfare/Safeguard Officer: Cherry Williams
Ladies' Captain : Susan Archer
Men's Captain : Jon Weg
Committee Member: Julian Larter