Club
Club Fundraising Project with Tesco
Thu, 02 Jan 2020 00:00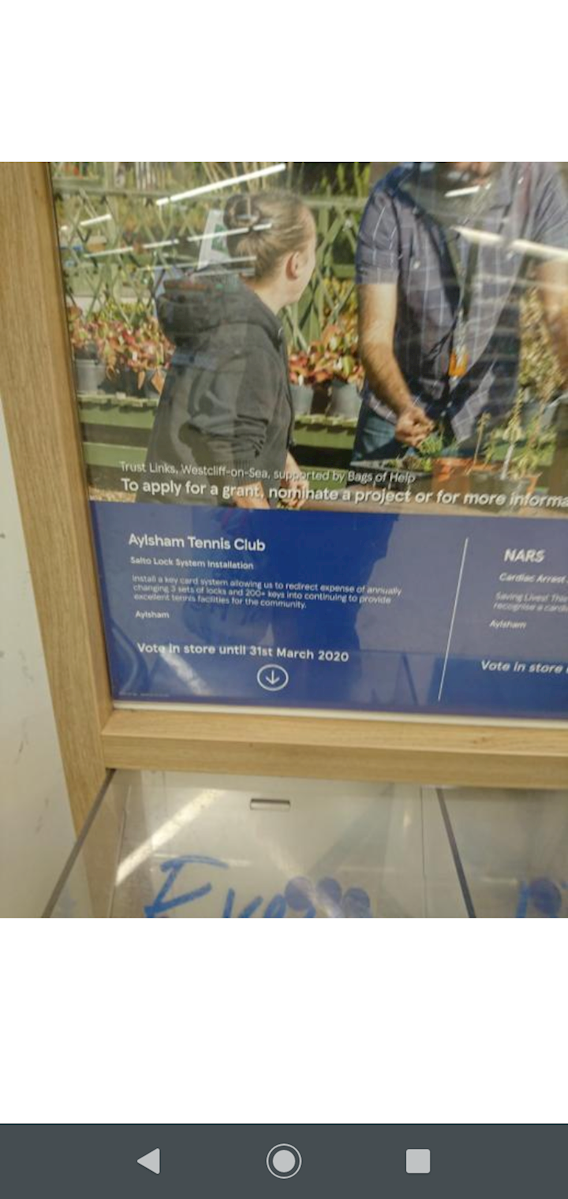 Our successful application to be included in Tesco's Bags for Life Grant scheme has gone live and we will have a collection box in the town's store between 1st January to the 31st March 2020.
The number of tokens we manage to collect over the next 3 months will determine how large a grant we receive towards the cost of installing a keyless entry system for the courts. This will save us an average £600 per year and allows to direct that money towards the general upkeep of our lovely courts and facilities.
We would be so grateful if you could remember to post a token in our box every time you shop at Tesco and help us be as successful as possible in this fundraising initiative.