Club
Aylsham Tractors reign victorious in League!!
Sun, 08 Sep 2019 00:00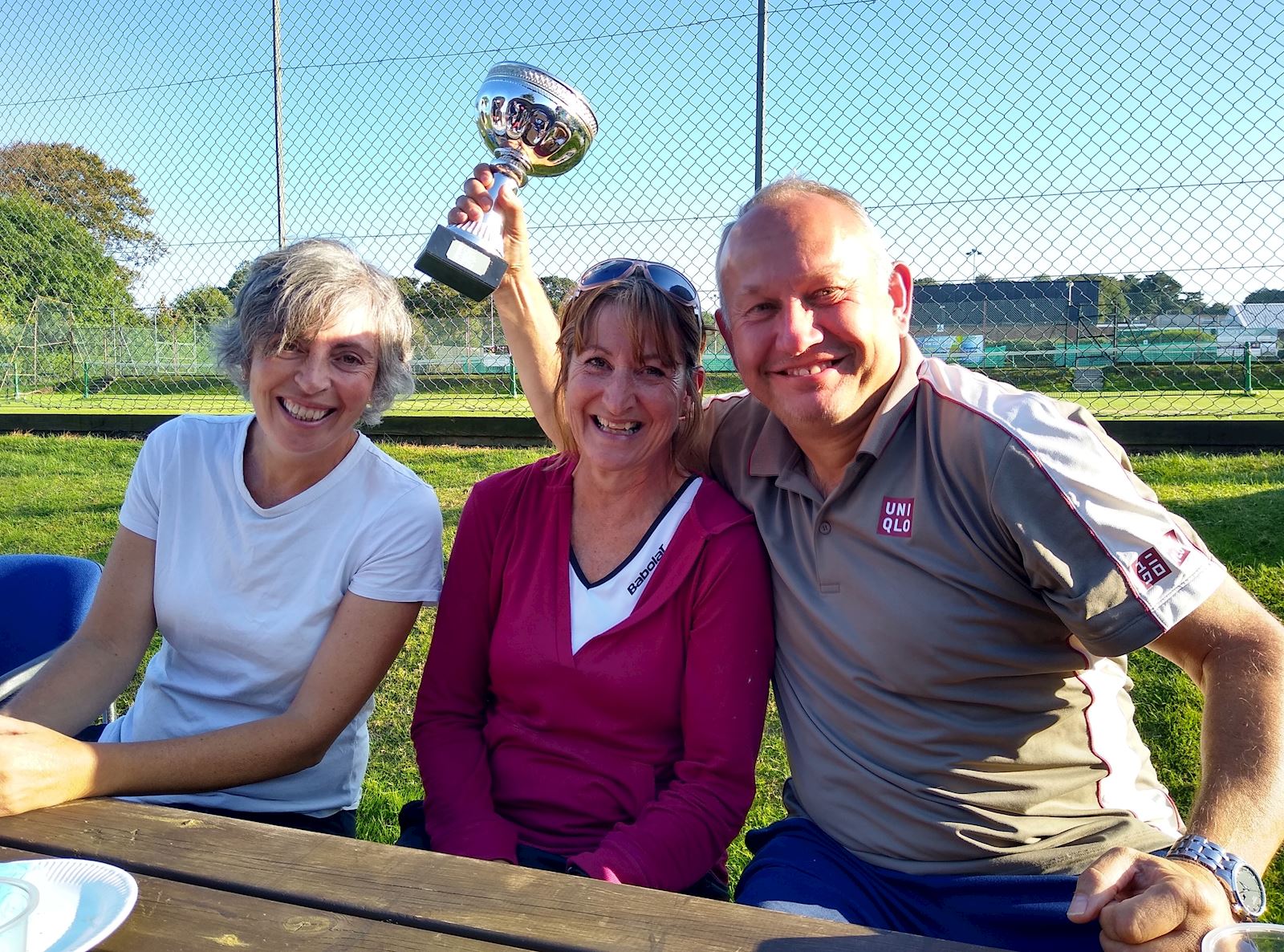 After another successful season, the Aylsham Tractors, under the excellent leadership of Dawn Crafter, have brought home the trophy for winning fist place in the North Norfolk League. Seen here , flanked by two of her team mates, Vanessa and Geoff, Dawn was presented with the trophy after a wonderful afternoon's tennis at Cromer playing in the end of season tournament. Well done the Tractors!
Aylsham Trojans came in a respectable 3rd place so congratulations to them too!!