Court Resurfacing Project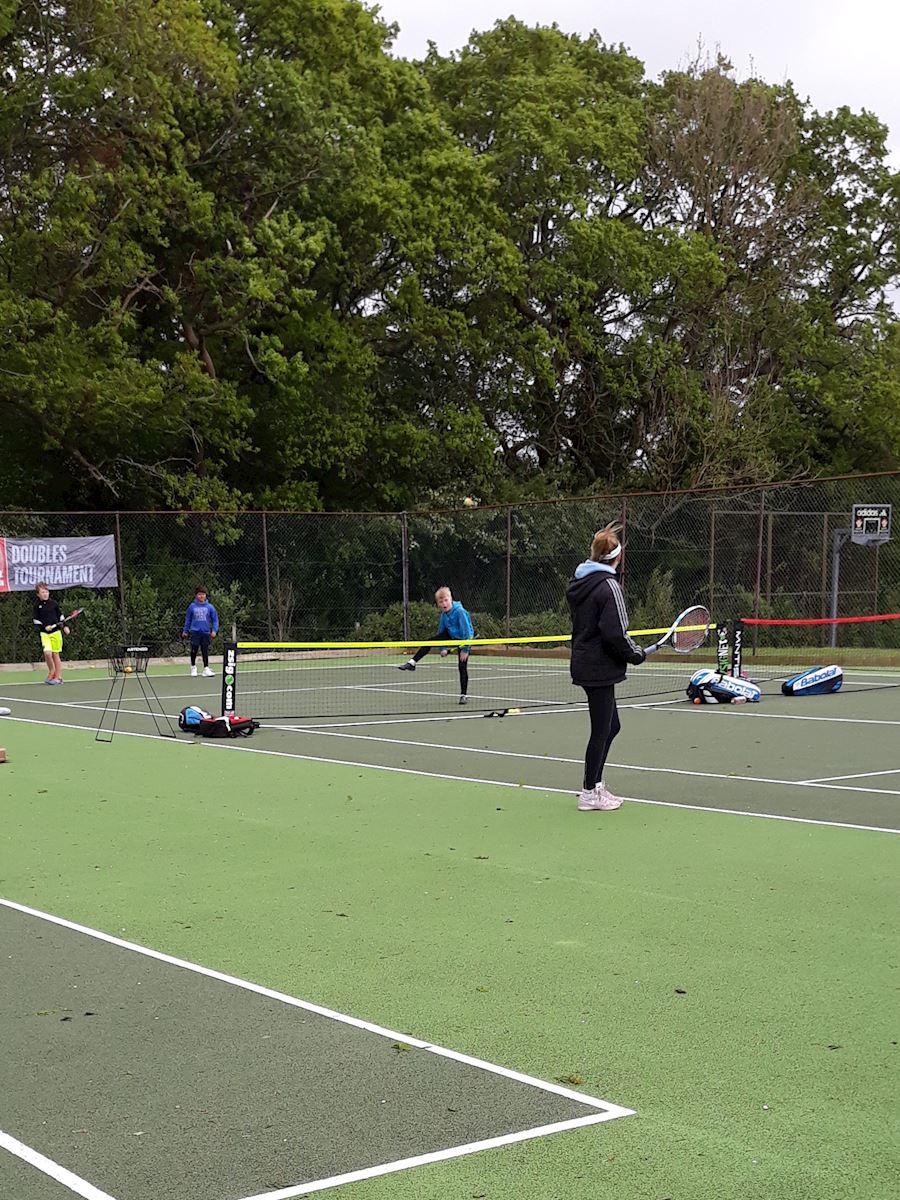 The courts were in desperate need of resurfacing. This is a very ambitous project for a small club so we launched a fund raising campaign.
In a very short time, over 90 local residents pledged their support for the project. Without this support, we wouldn't have received funding from, National Lottery, Gatwick Airport Community Trust, WSCC Community Infrastructure Fund, Itchingfield Parish Council and LTA Sussex Tennis.
It was extremely windy the first time we used the courts - you can see leaves on the ground. The new net posts hadn't arrived so we were using mini nets which kept blowing around!