Summer Fun Tournament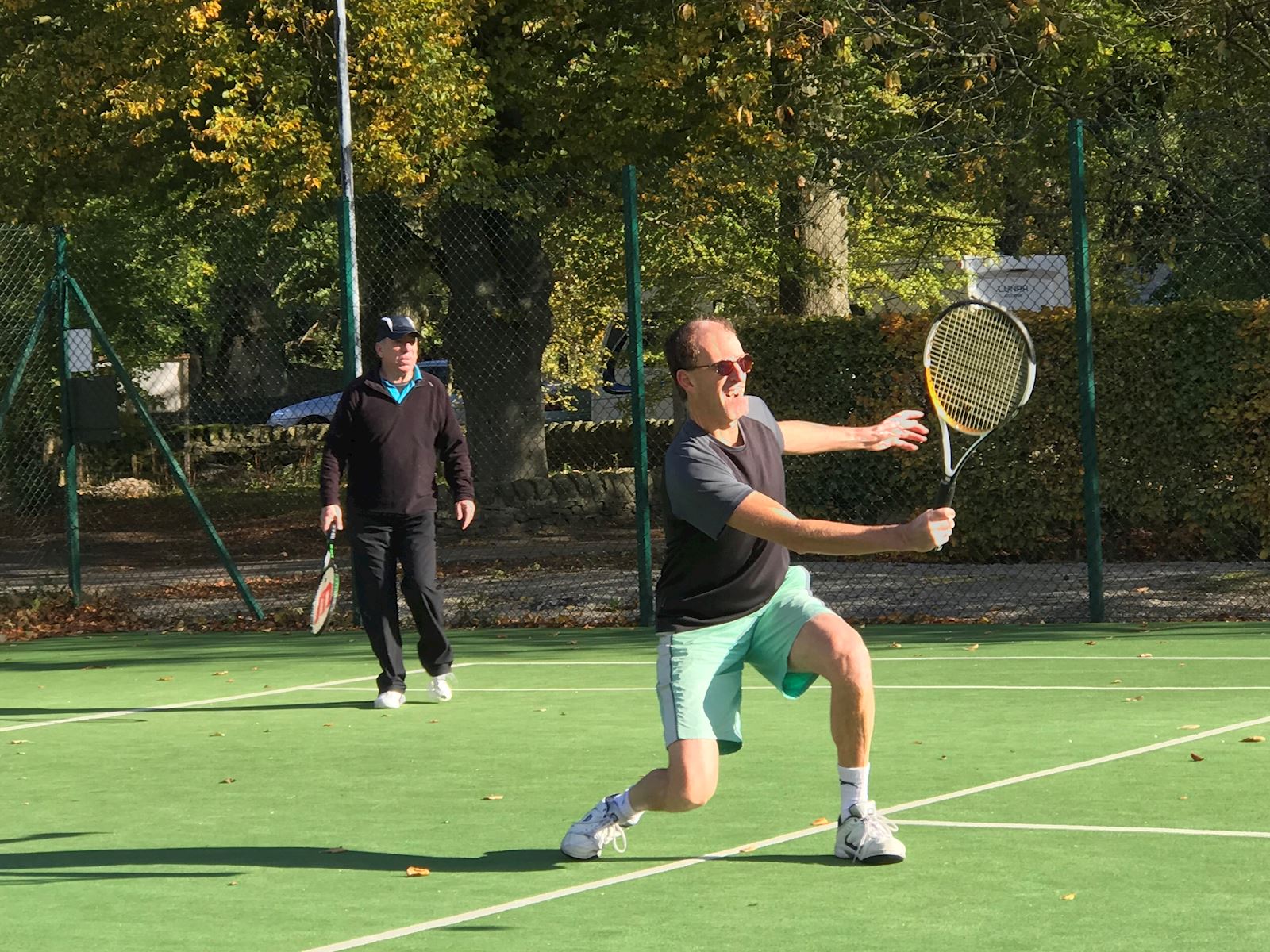 We will be holding a fun tournament throughout the Summer months. The format is simple in that whilst play is based on mixed doubles matches each individual counts games won to progress. The tournament organiser, Vanessa, will arrange the pairings and the matches will be played on Thursday mornings or Thursday evenings. If for any reason the pairs cannot make the Thursday then they can arrange an alternative day between themselves. Matches will be two normal sets. Pairs will play the first set then swap partners for the second set. Results will be sent to Vanessa who will keep the records which will be published here.
When everyone has played against everyone else the four best men's results and the four best women's results will go through to the semi finals and then finals.
Watch this space for details of our 2020 tournament.
FINAL RESULTS of 2019 Tournament
Ladies' semi result

1st....Vanessa ....18 games
=2nd....Trish.......14 games
=2nd.....Anne......14 games
4th .....Jackie.......10 games

Trish went into the final with Vanessa as her average in the Tournament was 9.8 whereas Anne's was 9.4.

Men's semi result

1st ...Bob...........18 games
2nd...Louis........12 games
3rd ...Tony.........11games
4th...Maurizio.....9 games

Mixed final result:
Louis + Vanessa 6 : Bob + Trish 2
Louis + Trish 6 : Bob + Vanessa 4

So the final winners from 45 matches are Vanessa and Louis, with Trish and Bob as runners up.

We hope you all enjoyed it as that was the main aim. Some of you suffered injuries, but battled on regardless. Many thanks to you all for taking part in the competition.


Contact Vanessa should you wish to enter or have any queries.