Looking for some competition?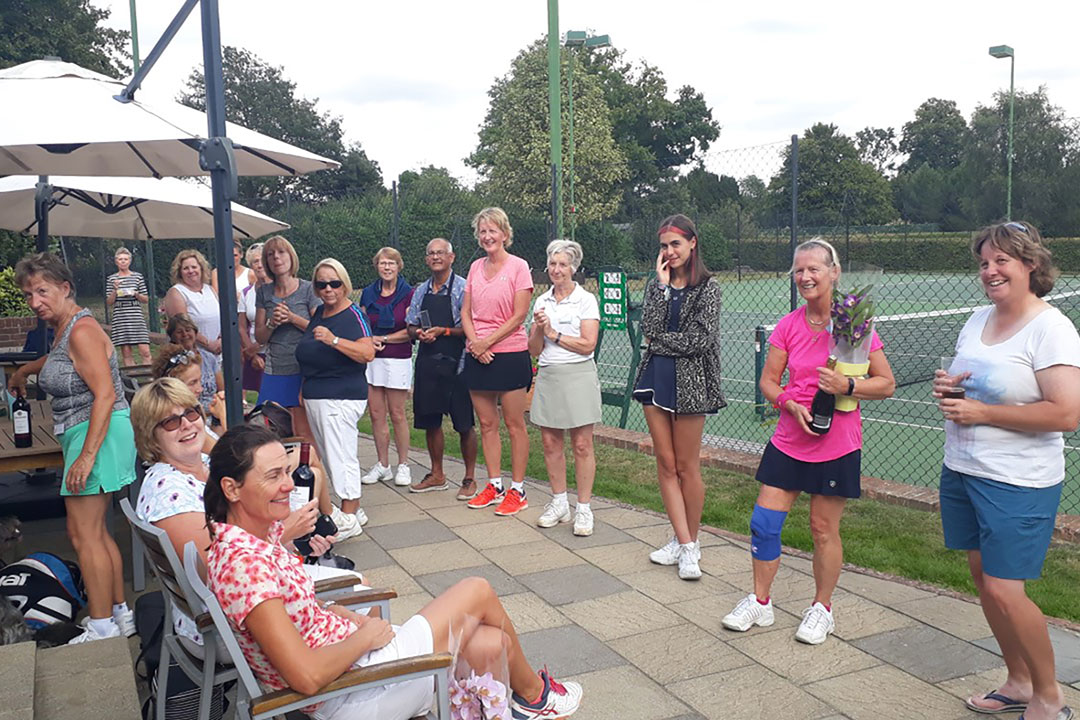 ---
MEMBERS' TOURNAMENTS
Annual Club Championship 2020 - CANCELLED DUE TO COVID-19
CLOSING DATE FOR ENTRIES - 23 FEBRUARY 2020
If you require further information please contact Kim Martin by email: captain@bearstedandthurnhamltc.co.uk
TOURNAMENT DRAW: Download here
FINALS WEEKEND: Saturday 6th & Sunday 6th September
Members wishing to enter the tournaments MUST pay their membership by 1 March 2020. If you know already that you will NOT be available to play on either of the Finals Days, you should NOT enter the tournament. Before entering please ensure you have read the Playing Rules so as to ensure the smooth running of the tournament.
This is a great opportunity for you to meet and play other Members. Do not be put off entering just because you think you may not have a chance of winning - remember there are plate events and drawn events too, so everyone has a reasonable opportunity to reach the Finals and win a trophy! Finals weekend is the most popular event of the year, both socially as well as from a tennis perspective.
To ensure we do not have to cancel any events due to lack of numbers, please do not be shy when it comes to the number of events you choose to enter - get good value for your entry fee! Remember it's the fun of taking part that counts not the winning, but you still need to be in it to win it!
Junior Annual Club Championship 2020 - CANCELLED DUE TO COVID-19
Tournament Date: Saturday 6th September
All age groups are invited to play a round robin tournament on Saturday 6th September - Finals' Day. We are hoping to organise boys and girls events in at least 3 age groups: 10 and under (orange ball), 18 and under and at least 1 age group in between. Once we know how many players are entering and their ages, we will group the children to ensure that all players get a good game at their standard. This is intended to be a fun experience for all of the children and we look forward to receiving your entry.
For further information and/or to confirm your entry please contact Carole Bacon or Lee Grant with your child's name, gender and age.
Ladies Annual Tournament Day - CANCELLED DUE TO COVID-19
Tournament Date: Thusrday 6th August, 9.30am to approximately 4.00pm
We'd love to see as many lady members and junior girls with colours as possible taking part - so please put this date in your diaries. A notice with further details, and a list inviting participants will go up in the Clubhouse in early Summer.
---
EXTERNAL TOURNAMENTS - CANCELLED DUE TO COVID-19
Canterbury ITF Seniors Tournament 2020
The Advantage RedCourt Clay Court Senior Tournament 2020 (ITF Grade 4/LTA Grade 2) is being held again this year from Sunday May 10th to Friday May 15th at Canterbury Tennis Club.
– 10.00am start
– 6 Artificial clay courts
– Men's singles & doubles 45+, 50+, 55+, 60+, 65+, 70+, 75+
– Women's singles & doubles 50+, 60+
Apply using simplified IPIN entry via the ITF web site. For information about the event contact Jonathan Potter
jonathanmartinpotter@hotmail.com. Age group events will be played where possible over three days. There is some flexibility over playing times if there are half day periods for which a player is not available. Please let the referee know if you enter and are limited in availability one/some half day/s.
Upcoming Kent LTA Open Tournaments in Kent
There are various open events available throughout the year.
– Mens events (singles & doubles)
– Womens event (singles & doubles)
– Boys events 11-18yrs (singles & doubles)
– Girls events 11-18yrs (singles & doubles)
The East Kent LTA Men's & Ladies Doubles Championships 2020
Open to all East Kent Clubs that enter teams in the East Kent Leagues and are invited to enter as many pairs as you like but the tournament will be restricted to two pairs per club per event if the tournament becomes oversubscribed. Format will be a Round Robin basis to begin, with a semi-final and Final to decide the East Kent Championship Winners. Tournament usually takes place in September. For further information, please contact the tournament organiser, Vanessa Webb on 07966 389350
Maidstone Open Winter Tennis Tournament 2019/20
There are a number of different events - some age banded and some rankings based so there is something for everyone! Finals played on Sunday 8th March 2020 at Freedom Leisure Club in Maidstone. Further information available at maidstoneopen.com