Open Your Doors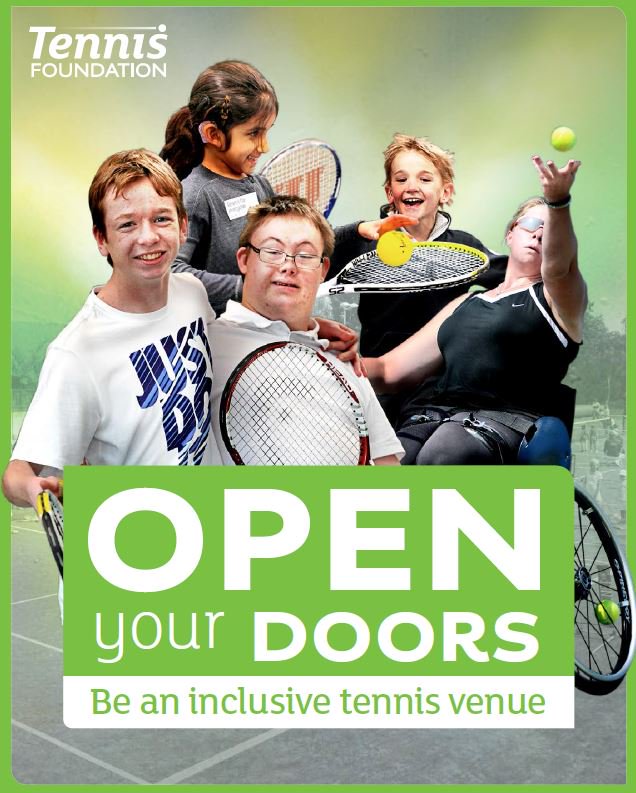 MAKE A DIFFERENCE & CHANGE PEOPLE'S LIVES
The Tennis Foundation is working closely with the LTA to encourage and support tennis venues across Britain to open their doors to a wider diverse audience; people of all ages and from all backgrounds (including disability, faith, gender identity, race, sex and sexual orientation).
Open Your Doors is a venue based programme designed by the Tennis Foundation to tackle and support some of the issues faced by tennis venues in their efforts to integrate disabled people within their activities and facilities, so together we can give them more choice about where and how to play tennis in this country.
Disability Tennis Programme: To get more involved in the delivery of disability specific sessions and need support as well as putting you in touch with experienced coaches, clubs and volunteers locally contact Tennis Foundation for more information.
To find your nearest session look at www.tennisfoundation.org.uk/play-tennis
Open your Doors Workshop: Contact below to find out when the next course is.
If you would like any information or advice on how to become inclusive - please contact Tennis Foundation info@tennisfoundation.org.uk
Or click here to find out more.
---
DID YOU KNOW?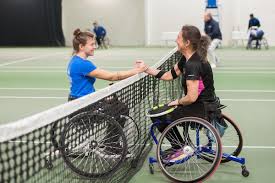 Wheelchairs can be played on all court surfaces without causing permanent damage to courts. This includes grass, clay and artificial surfaces.
Some general adaptations that may help you to deliver tennis to disabled people include:
• Change the size of the court
• Use smaller tennis rackets
• Change the scoring method – for example in Mini Tennis
• Change the ball used; sponge, mini Red / Orange / Green, a sound ball for those with a visual impairment
The Tennis Foundation provides funding, equipment, advice and training to support disability participation.
---