COUNTY TRAINING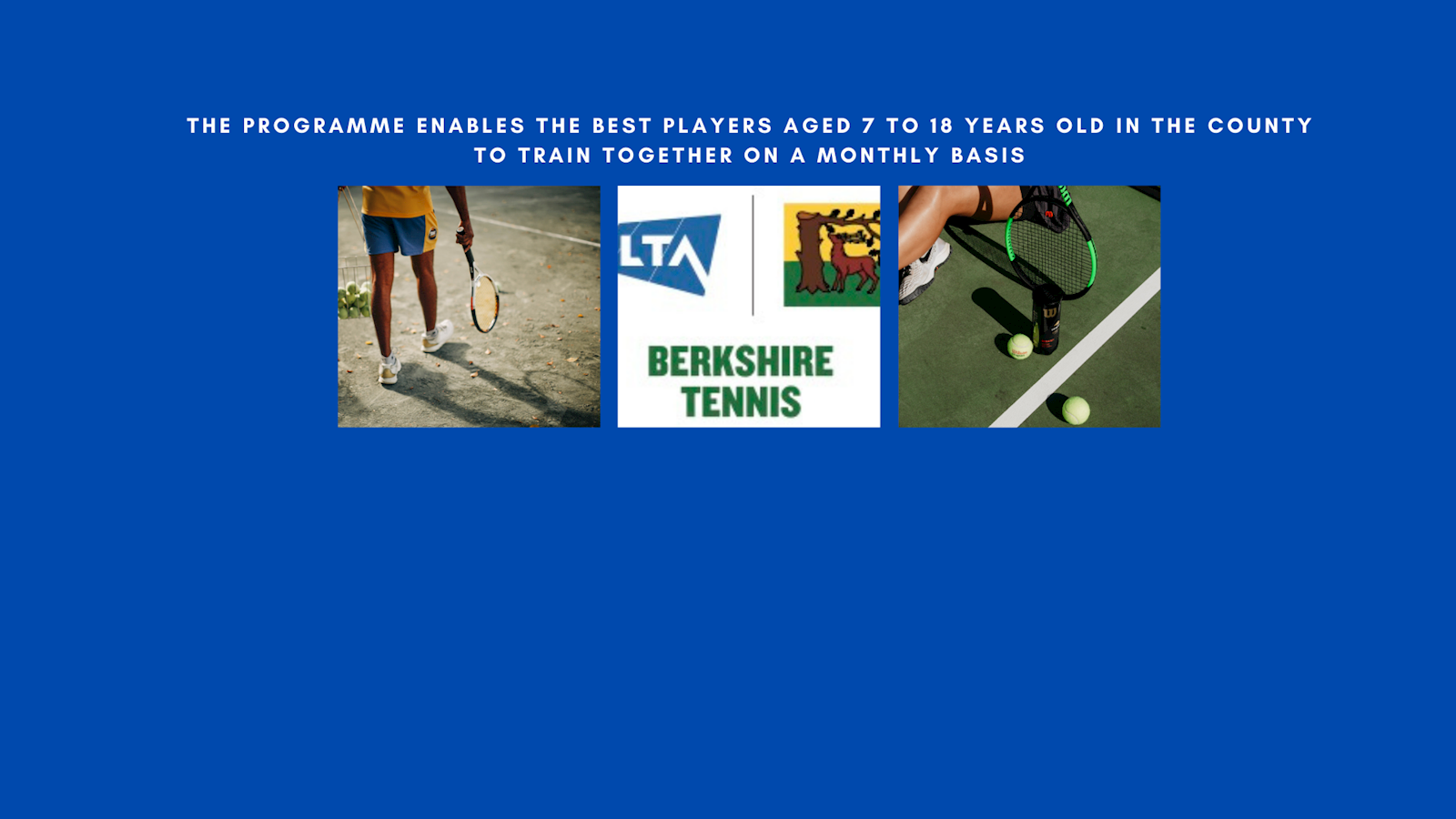 We are here to support the best junior players in the county, with emphasis on U8 to U14s, who want to represent their county in team competition at regional and national level.
Berkshire County Training
Berkshire Performance Team supports and offers young players aged 7 to 18 years old. The programme enables the best players in the county to train together on a monthly basis. We are looking to create and develop strong team spirit and identity across all players involved in training and representing the county in team competition at regional and national levels.
---
---
What's the purpose of this programme:
To provide regular opportunities for the best players in the county to train and compete with one another
To accelerate the development of players aged 7-14 to create competition for places at Regional Training & the NAGP
To retain more young players in regular training and competition through to age 18
What will this programme be like:
There will be high intensity, fun squad training on monthly basis – the cost of which will be subsidised by the LTA.
Players will get opportunities to represent their county as part of a county team.
County training will be delivered by local coaches who have specialised training and a track record of working with county performance players.
The programme will be supported by the LTA National Player Pathway Team.
To find out more - click here
---
Parents in tennis: How to support your child
Parents play a pivotal role in sport and young people depend heavily on their involvement, support and encouragement.
The LTA work closely with Sports Psychology experts from Loughborough University and the University of Roehampton to offer a progressive parent support programme that provides advice and guidance to parents nurturing the next generation of players.
Stage one is aimed at parents whose children are just beginning their competitive journey and features a 'Start Competing' guide and a series of short videos. Stage two is an informative two hour workshop aimed at the parents of players aged 9-14 years-old who are competing regularly and stage three is an informative resource to help parents develop their child's mental and emotional skills.
Read more about each stage of the pathway HERE