Lionel Cox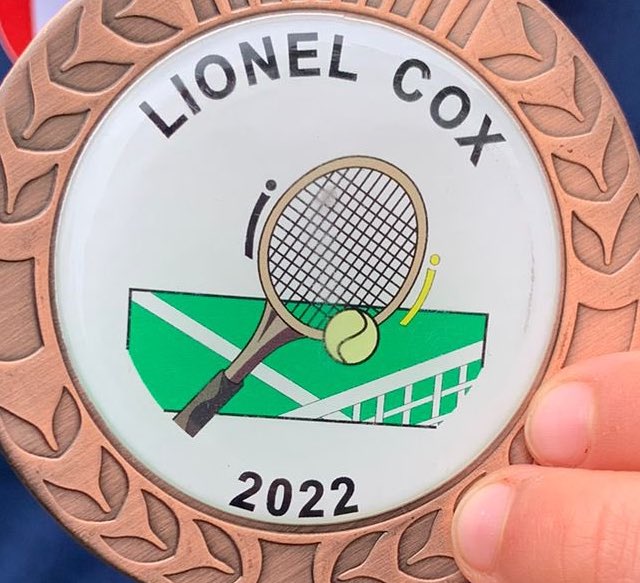 Lionel Cox was from Watford and worked for British Rail. He passed away in the early 70's and was a family friend of many tennis players in the Watford area. He was a passionate tennis follower and although not a great player himself, put a lot of voluntary time into the game. The LTA organised competitive tennis very much through the counties and regions in that time and so the Lionel Cox Trophy was inaugurated in his memory of the work he did to challenge the East region counties to County competition with younger players participating. At that time there was no County events for anyone below 18U.
The event was held up in Norwich for many years and has covered various age groups in its time, 14U/12U/10U then 11U/10U/9U eventually moving to 12U/11U/10U in its present form. It has become a valued event in the East Region calendar and looked at with envy from other regions in the Country. The original East Region included Herts, Beds, Suffolk, Norfolk, Cams. Then as time moved on Essex, Bucks and Northants were invited to join in. Queenswood has been its home for some year's now and is an ideal venue for such large groups of competitors.
In 2013 (celebrating its 40th year) Oxfordshire and Berkshire were invited to join the event making it 10 counties and teams competed in a new compass draw format. With over 350 matches being played over 2 days and with considerable expertise being used both from the refereeing team and individual County organisation many players have experienced the fun of playing in a team.
The event has been followed closely by many families and is fondly thought of as a truly friendly, competitive team event. Long may it continue as it brings young players together in their own age group team.
---
Berkshire 9U, 10U AND 12U Boys/Girls teams took part in the Lionel Cox event over the weekend.
The results were as follows:
9U Boys - George, Matthew and Noah - team came 2nd
9U Girls - Briony, Marni and Eloise - team came 4th
10U Boys - Salim, George, Nicolas, Hadley and Freedie - team came 3rd
10U Girls - Nishta, Vitoria Ariana, Kiara and Lara - team came 3rd
12U Boys - Finley, Jaiden, Joshua and Henry - team came 5th
12U Girls - Leila, Allegra, Clara and Casey - team came 3rd
Berkshire finished 3rd overall. Fantastic results for Berkshire teams and a great team effort by all. Well don teams
Many thanks to coaches: Nigel Mann, Richard Downs, Lewis Brown and Kieran Muir and to all the players for representing Berkshire and parents for your support.
For full results click HERE