WELCOME TO
Berkshire Tennis
Home of Tennis in Berkshire
Here you will find all the important information for players and clubs within Berkshire as well as the activities of Berkshire LTA.
Headlines:
Support Package from the LTA (3/4/20)
A national package of support for tennis in Britain covering coaches, officials, clubs and player was announced today. A multi-million pound package of additional funding and measures to support those involved in tennis in Britain through the impact of the ongoing coronavirus (COVID-19) crisis. Read more HERE
---
The Latest Advice & Guidance on COVID-19 for those involved in tennis in Britain.
As this is a rapidly evolving issue, please regularly check for the latest advice and guidance on dealing with Covid-19.
IMPORTANT UPDATE 26/3/20
Following the Prime Minister's announcement on Monday evening (23 March) all tennis facilities and courts should be closed, and tennis coaching and activity should be put on hold with immediate effect.
The National Tennis Centre is closed, and all activity delivered by the LTA remains suspended for the foreseeable future, including all LTA organised coaching sessions, programmes and training courses. We have also now 8extended the cancellation of all LTA staged and LTA approved competitions (grade 1 to 6) up to 31 May 2020.
The link to pages below provide additional guidance for venues and coaches to consider, with practical suggestions which will help them to operate in line with the Government's advice should they decide to continue activity.
LTA Coronavirus (Covid-19) - latest update
Coronavirus (COVID-19) - Advice for venues
Coronavirus (COVID-19) - Advice for coaches
Coronavirus (Covid-19) – Advice for tennis players
Coronavirus (Covid-19) FAQs for Competitions - Players
Government Guidance to Coronavirus (COVID-19)
---
Cancellation of the Championships 2020
It is with great regret that the Main Board of the All England Club (AELTC) and the Committee of Management of The Championships have today decided that The Championships 2020 will be cancelled due to public health concerns linked to the coronavirus epidemic. The 134th Championships will instead be staged from 28 June to 11 July 2021. Read more HERE
LTA announces cancellation of pre-Wimbledon Grass Court events (1/4/20)
The LTA, in conjunction with the All England Club, the ITF, ATP and WTA, has regrettably announced today the cancellation of its summer Grass Court events and the British Open Wheelchair Tennis Championships following the latest advice from the UK Government and the suspension of professional tennis due to the escalating coronavirus (COVID-19) pandemic. Read more HERE
ITF Extends Suspension on ITF World Tennis Tour and all circuits until 13 July 2020. Read more HERE
---
New Sport England Fund (1/4/20)
Community Emergency Fund - This new fund aims to help community sport and physical activity organisations who are experiencing short term financial hardship or the ceasing of operations due to the ongoing coronavirus crisis. Click HERE to find out more.
---
BERKSHIRE LEAGUE 2020 - POSTPONED (24/3/20)
ALL Berkshire Leagues in Summer 2020; Berkshire Vets League, Berkshire Summer League and Berksire National League (Adult and Junior) have now been postponed to next year due to the guidance around the developing COVID-19 pandemic. Clcick HERE to find out more.
---
Road To Wimbledon 2020
Coronavirus (Covid-19) FAQs for Competitions - Players
What will happen to Road to Wimbledon? (23/3/20)
Currently this event will be going ahead as planned once tennis competition activity restarts. Entered venues have until 7 June 2020 to organise their internal competition. As things stand, all County Finals, Regional Qualifiers and National Finals are due to go ahead as planned. For more information on this competition please visit www.LTA.org.uk/roadtowimbledon
Road to Wimbledon is a recreational, fun and sociable competition for all 14U players rated 7.1 and below. Once entered, all venues will receive an organiser pack to help support with the running of the competition.
Berkshire player, Joseph Brittain - R2W County Runner Up 2019 from Maidenhead LTC - was lucky enough to attend the Road to Wimbledon Finalists' Clinic with Tim Henman at Wimbledon SW19
Enter your venue and inspire your players with the chance to compete on the famous All England Club's grass courts. To find out more..........
Berkshire County Finals will be held at Windsor LTC on Sunday 12th July 2020.
---
MANTIS Offer to Berkshire Club. Find out more ....
---
East Region - Inter County Red Event -a very successful day for Berkshire 8U teams at laast Sunday (8th March) at Cambridge. Read more
---
PROMOTION FOR BERKSHIRE GIRLS 18U. The boys had a tough matches but managed to remain in Group 3. Read more
Watch 18U Girls Team annual video here: https://www.youtube.com/watch?v=mECyMUnLthA&t=2s
---
Competition Age Group Changes
From the 1 April 2020, a new competition age group system for players 18 and under will be implemented based on their year of birth, making it much simpler and easier to use and understand. To find out more........
---
LTA Natioanl Berkshire Winter League 8U Event - Windsor LTC and Caversham LTC are the winner at @ Brafdiel TC Sunday 1 March. More pictures ......
---
Matt Reid, Head Coach Latika JTC, on BBC Radion Berkshire with Andrew Peach talking about engaging the juniors in tennis and openig it up to more people
---
Lauren Paris-Jones from Wokingham TC - Young Volunteer of the Year Nominee 2020 - Get Berkshire Active. Read more....
---
Financial Support for Your Venue
Looking for financial support to develop your tennis venue? The LTA's Quick Access Loan provides funding up to £250,000 in the form of interest free loans. The funding stream is open year round and aims to provide a decision within six weeks of submission of a full application. To find out more........
---
Berkshire AGM - Minutes and Chairman Report - are now available
Find out who are the County winners of this year's LTA Awards
---
Highlights Berkshire League Team Captains' Meeting - 12 September
New Competition Changes during 2019-2020
---
---
For all queries please email: office@berkshiretennis.org.uk or phone +44 (0118) 947 6020 (Tuesday 10 am to 2 pm)
You can also follow us on
Twitter: @LtaBerkshire
Instagram: @berkshirelta
---
Berkshire Leagues
Berkshire are committed to creating high quality competitions for teams, clubs and individuals.
Click "Club League" page to find our more about Berkshire League
All Berkshire league results are an embedded link direct from the LTA Tournament Software website with results automatically updated.
---
Road to Wimbledon Tennis Challenge (club/park/school)
The Road to Wimbledon supported by Slazenger 14U Challenge is a unique competition providing an opportunity for venues to engage and inspire their 14U pupils/players. By entering the tournament and staging an event venues can give their players the chance to qualify to compete on the grass courts at Wimbledon.
The first stage of the competition takes place in a club/park/school and organisers can choose a format relevant to their venue to deliver a fun, sociable competition for players rated 7.1-10.2 or un-rated.
The winners of these events will then progress to their County Finals. County Final winners are then invited to compete in the National Finals at Wimbledon in August. For stronger rated players (6.2 or higher) there is the Road to Wimbledon International event which players can enter directly.
2019 R2W Finalists Clinic with Tim Henman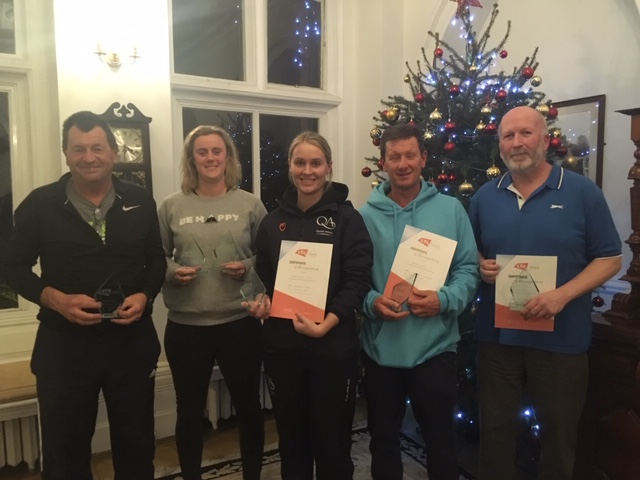 ---