Club
Up Your Game Webinars
Tue, 29 Mar 2022 00:00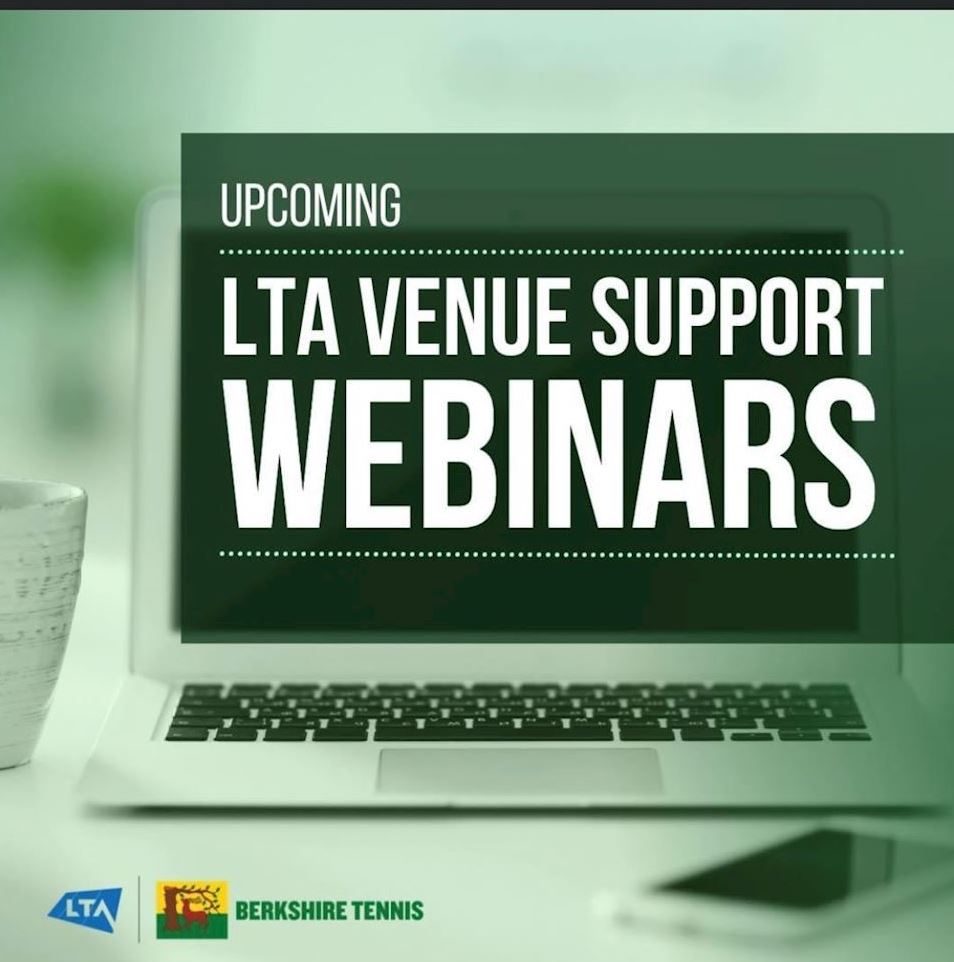 The LTA is hosting a series of support webinars that could help you manage, develop and grow your tennis venue and get more people playing tennis. You can use these pages to access upcoming webinars and recordings of previous webinars.
How to book? - Click into your area/s of interest, find a date that suits you, and click on the link titled 'Click here to register'. This will take you to a Zoom registration form. Upcoming webinars - Click on the highlighted dates to register.
Club & Coach Relationships - The key to a thriving club. Download PDF.
12th April – 11am , 12th April – 7pm
Competitions - A great tool to keep and attract new members – both adults & juniors! Download PDF.
7th April – 7pm, 8th April – 11am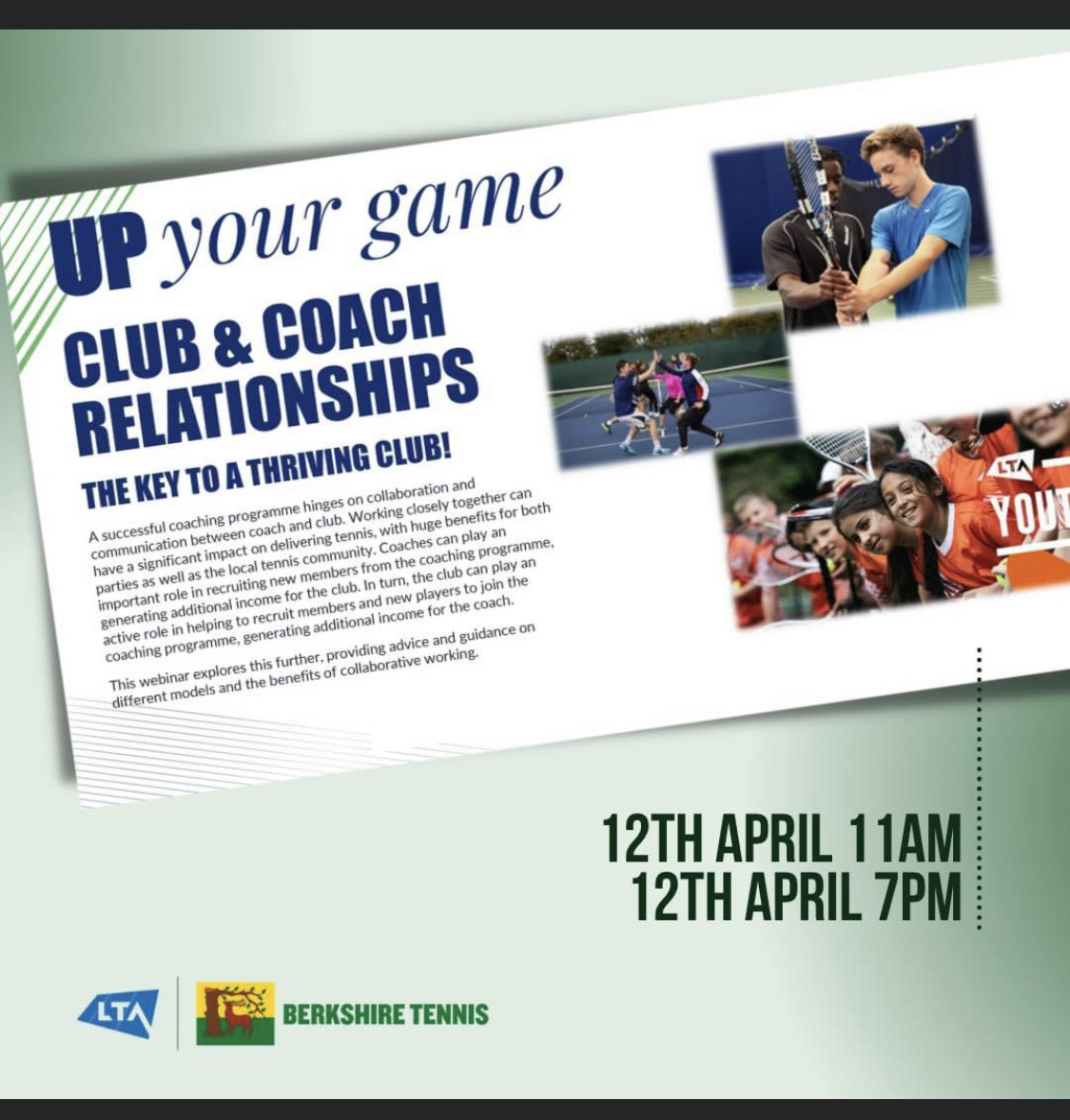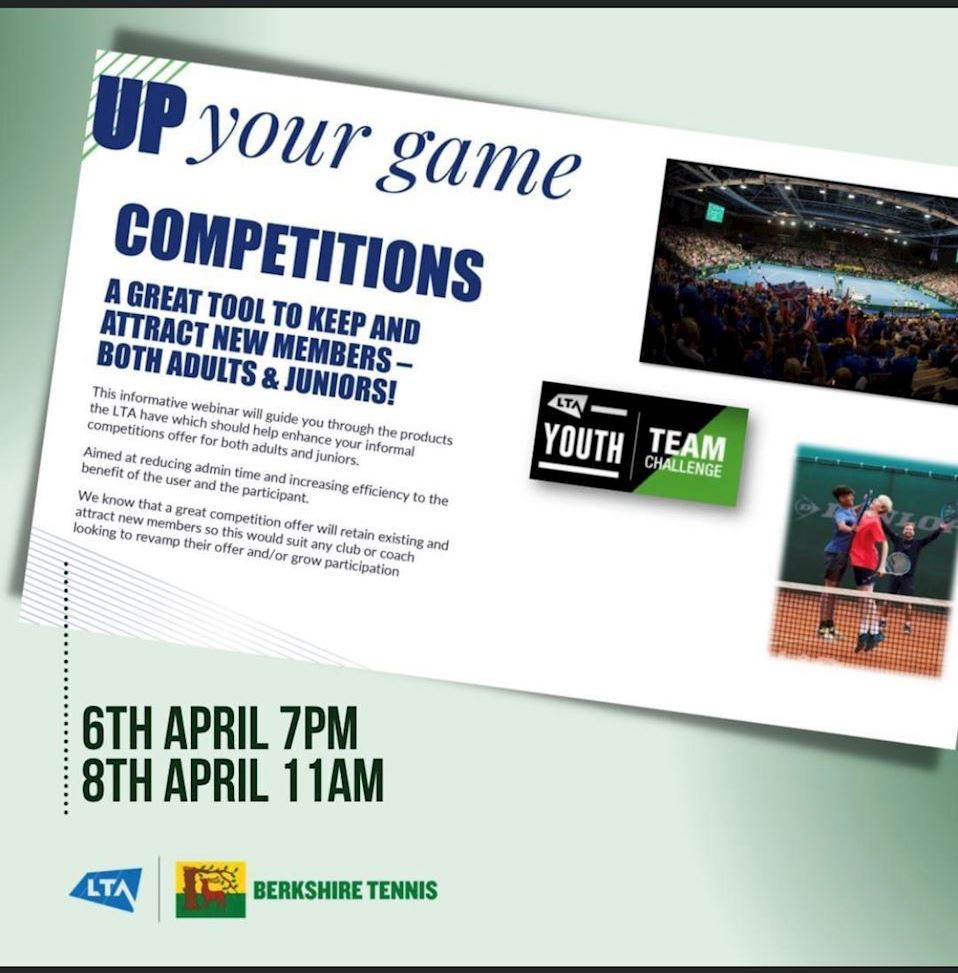 Click HERE for more information on Venue Webinars
---