Mini tennis and Junior coaching
Mini tennis and Junior coaching
Our mini & junior coaching programme runs alongside the school term timetable.
During all school holidays we run Mon-Fri Holiday camps, please see more here

We offer every new player a FREE trial lesson on your prefered day of coaching!
If you are interested in starting tennis, then please contact Head Coach,
Bianca Pallatt on 07838145736 or biancapallatt@hotmail.com to book your free trial lesson or for more information.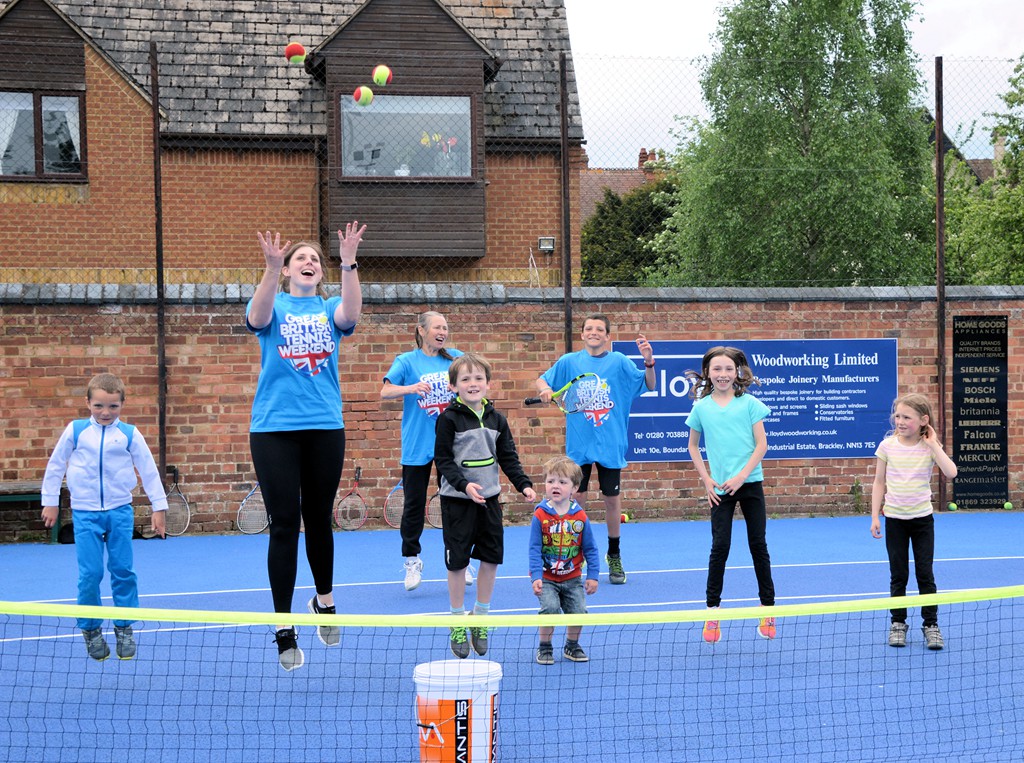 At Bicester Lawn Tennis Club we cater for:

Tots Tennis:
Mini Tennis Tots is for children aged 3 to 4 years-old and enables them to learn the basics and how to enjoy the game through a series of fun activities based on the fundamental areas of balance, co-ordination, agility, movement and racket and ball skills.
Mini Red:
Mini Tennis Red is for players aged 8 and under. Players learn to serve, rally and score with a slow ball, as well as learning the movement and co-ordination skills needed for tennis. Players are encouraged to play fun competitions in teams and as individuals, with short matches using tie-break scoring.
Mini Orange:
Mini Tennis Orange is a great way for players to continue their progress from Mini Tennis Red and is for players aged 8 and 9. Players develop a rounded game learning a range of techniques and tactics. Courts are bigger and wider than the red stage but still smaller than full-size tennis courts. There are team and individual competitions with matches using tie-break scoring
Mini Green:
Mini Tennis Green is a great way for players to continue their progress from Mini Tennis Orange and is for children aged 9 and 10. Players can now put their technique and skills into practice on a full size court with a faster ball which will help them develop all aspects of their game. There are individual and team competitions, with scoring extended to short sets.
Junior Tennis (11-18 years):
Junior Tennis is a great way to continue their progress from mini Green and is children aged 11 to 18. Junior Tennis is played with a yellow ball on a fall sized court. Having put there technical skills into practice players came move onto more tactical learning.