Billericay LTC member wins LTA (Essex Tennis) prestigious award
Tue, 09 Feb 2021 00:00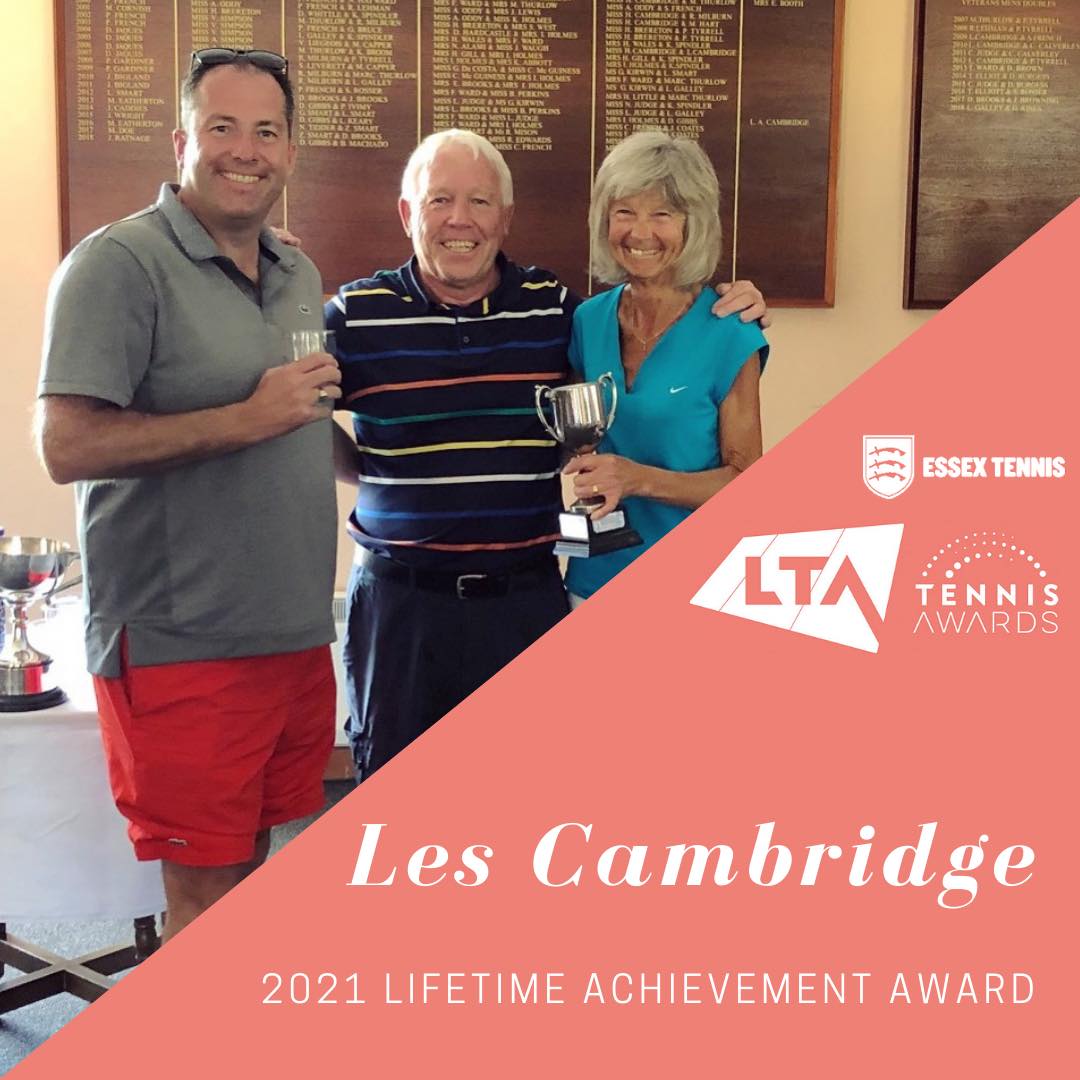 Following announcements from Essex Tennis, we are delighted to have two Billericay LTC winners in the LTA (Essex Tennis) Awards 2021!
The first of these is BLTC president Les Cambridge, who receives the Lifetime Achievement Award.
Exceptionally well deserved for so many years of dedicated service to club and county. We are all absolutely thrilled for Les to be recognised, and thank him for his continued hard work.
He now progresses to the East Region panel for the Regional Awards.
Congratulations, Les!