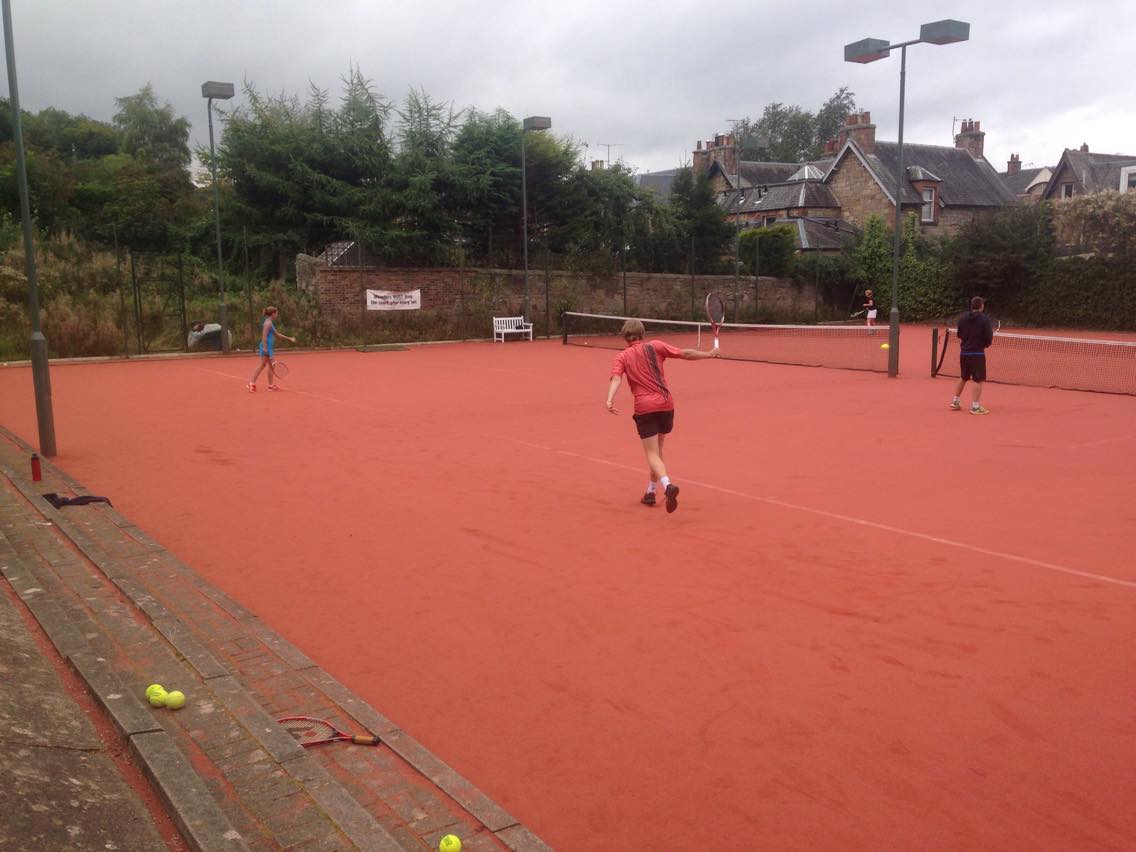 SATURDAY SOCIAL TENNIS
Play starts from 12 noon and is for both ladies and gents of all standards. Coffees and Teas are available. Feel free to bring along a cake or two...always welcome!!

SUNDAY TEAM PRACTICE
Men from 09:00
Ladies from 10:45
Anyone who wishes to be considered for any of the four mens and two ladies teams should
come down at the above times. Sunday team practice will continue both pre-season and during
the match season thereafter it will change to Sunday social but at the same times.

MONDAY NIGHT PRACTICE
Mens 1st & 2nd team players
Ladies 1st team
Play starts anytime from 18:00

TUESDAY NIGHT LADIES PRACTICE
Ladies only
Play starts from 18:00

WEDNESDAY NIGHT MEN'S PRACTICE
Mens 3rd & 4th team players
Play starts from 18:00

THURSDAY NIGHT COACHING - with Ian MacKinlay (Club Coach)
Ladies 18:30-19:30
Men 19:30-20:30
Cost is £7 per head.

FRIDAY NIGHT
Free hit.