Walking Tennis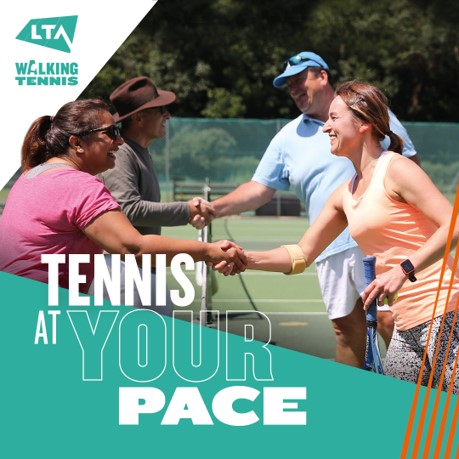 What is Walking Tennis?
Walking tennis is a safe, fun and inclusive way of getting active on a tennis court.
It's a game that's open to anybody. Whether you're a lifelong tennis player, you're new to the sport or if you just need a bit more time, you can give the game a go in a supportive setting.
Because age isn't a barrier for walking tennis players, it provides another way for older people to keep their mind and body active on the court – while also enjoying the social side of being part of a tennis venue.
Who is it for?
Walking Tennis is for anyone that wants to play tennis, but at their own pace. It's ideal for those who:
Are just starting out* and want to build up their confidence
Are returning from an injury
Just need a bit more time getting to the ball
For more info contact Will Mason on 07455911741 or [email protected]