Courts are now open! - 29th March 2021
Sun, 28 Mar 2021 00:00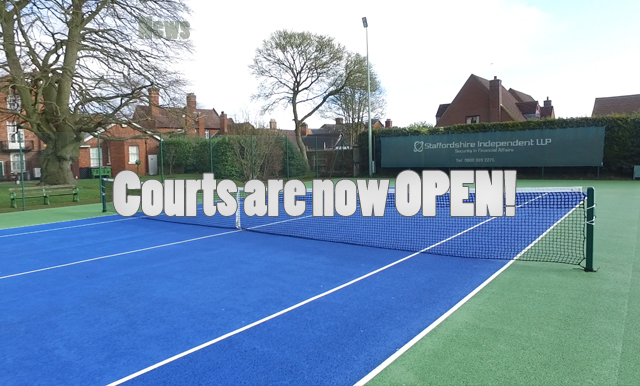 From the 29th March 2021, the tennis courts will be re-opened up to all members. We're all excited and very much looking forward to getting back into the swing of it.
An updated version of the code of conduct can be found here, please read and adhere to the rules within it.
A PDF format can be found here.
See you all on court soon
Boughey Gardens Tennis Club