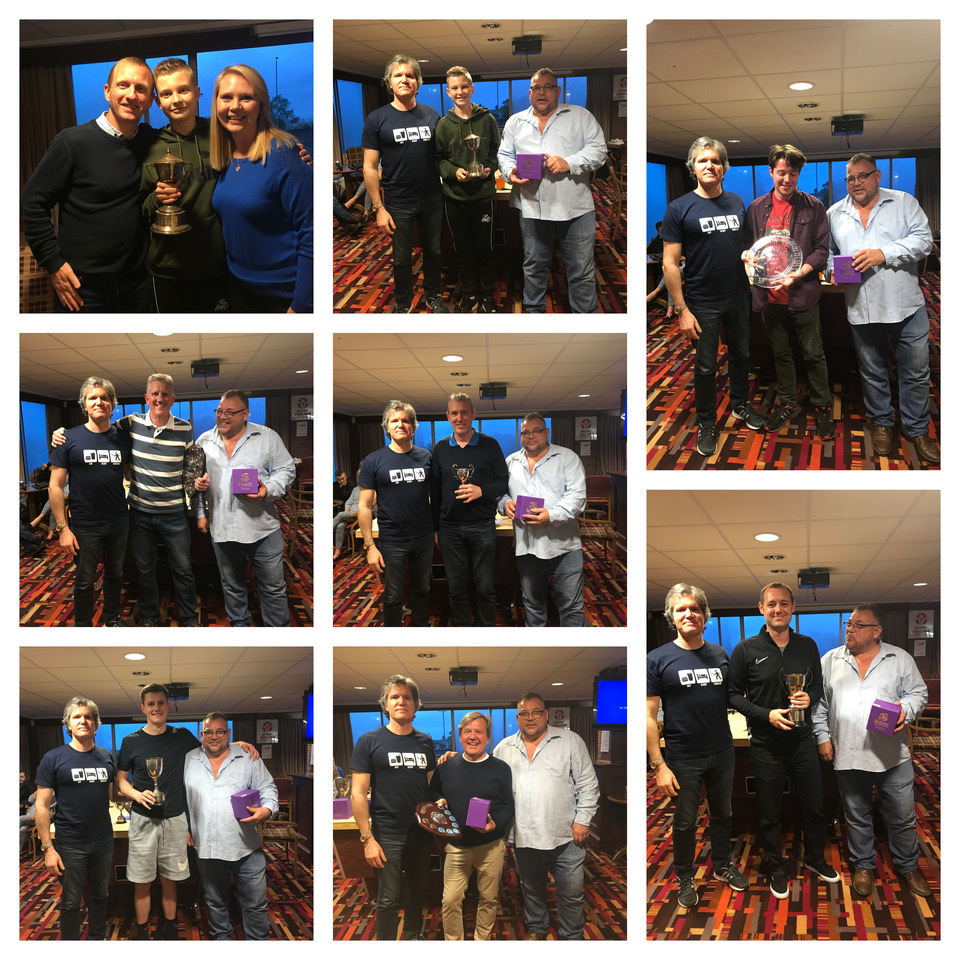 Results of The 2019 Annual Club Squash Finals
Hello Everyone,
Yesterday's Annual Squash Finals were a great success again, and the results are as follows:
PLATE
Winner – Liam Smith
Runner-up - Mark O'Neil
HANDICAP
Winner – Liam Morton
Runner-up – Lewis Baker
OVER 35
Winner – Colin Morris
Runner-up – Phil Brailsford
OVER 45
Winner – Doug Whitfield
Runner-up – Paul Richmond
OVER 55
Winner – Adrian Murphy
Runner-up – Sam Marsden
OVER 60
Winner - Colin Fletcher
Runner-up - Dave Murkin
OPEN
Winner – Owen Whitfield
Runner-up – Nick Lathbury
RACKETBALL
Winner – Owen Whitfield
Runner-up – Nick Lathbury
Congratulations to all the winners, and commiserations to the runners-up.
A special mention should go to Nick Lathbury who, along with Owen Whitfield, provided some of the best quality squash of the day. Nick has continued to improve over the last year or so and is now becoming one of the best players at the club. He pushed Owen all the way in a gruelling five-game racket ball final that followed straight on from their Open squash final. Although it seemed unfair that Nick should not have something to show for his efforts, it is surely just a matter of time until he claims one of the club trophies.
Plaudits also go to Lewis Baker, another excellent and consistently-improving player, who was always going to be the pantomime villain in the Handicap Final against 13-year-old star of the future Liam Morton. We are all delighted for Liam who won his first piece of silverware, but everyone was also incredibly impressed with the gracious and sportsmanlike way that Lewis conducted himself throughout: a lesson to us all.
Finally, a big thank you to Nigel Stilgoe and Doug Whitfield for their organisation and ongoing involvement in the tournament each year, and also thank you to those involved in running the event on the day such as Michel Jones, Rob Lathbury, Jill Whitfield, Steve Green, Heather Green and Michelle Phillips.
Many regards,
Shaun Baxter (BTSC Chairman)