Social
A Vintage Tennis Tournament!
Fri, 17 Jul 2020 00:00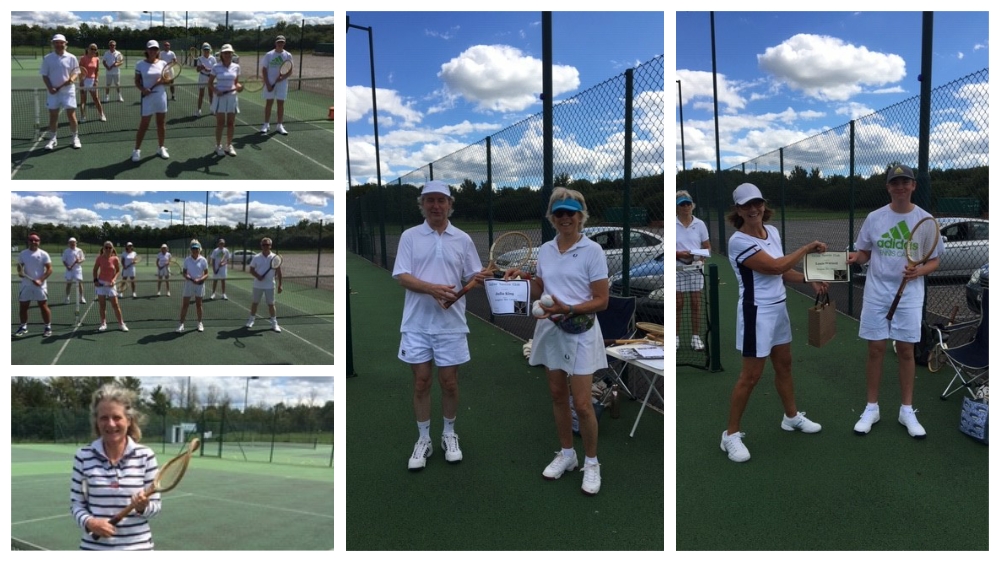 As Wimbledon was cancelled this year the BBC put on re-runs of the great finals going back years.
Watching these great players playing with the old style racquets and white tennis balls, inspired Ian Glennie to suggest we try a match using the same equipment. With a Whatsapp message he managed to find seven other interested players and they found their old racquets and we set about organising a tournament.
Ian ordered some white tennis balls from a company in BOX and on 11th July we had a Vintage tennis tournament!
We managed to procure the wooden racquets; Jamie played with his junior racquet that he had when he was 9 years old, I borrowed one off Ian that had Mcenroe's name on it and Rosey's was so warped she had to trade it in for Arrabella's. Louis the youngest member by far played with his dad's old racquet and was the first to feel at home with it making some fantastic shots, just like those great players! I, on the other hand, very rarely found the sweet spot and found the frame very useful!
The weather was really good and wearing our white gear, (Julia still fit into her kit that she had for school, Jamie borrowed from his sons, Dee found an 'off white' top as she missed the email! and the rest of us raided the cupboards!) we set off to play an American tournament.
It was great fun and the scoring system was such that we all had close games!
CONGRATULATIONS
Louis and Julia
the highest scoring Gent and Lady.
Well done to everyone who played and how are the arms and shoulders?