Calendar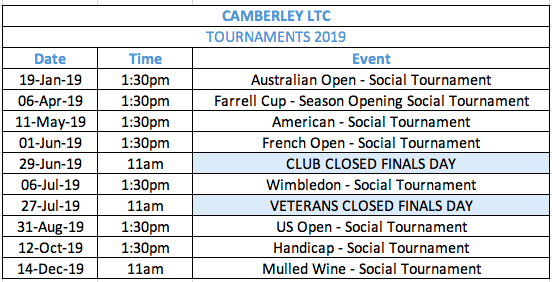 Please see the planned dates for social tournaments which start from 1:30pm.
The club closed championships commence in the middle of April with finals day on the last Saturday in June. Sunday is a reserve date. Events include both Juniors and Seniors.
The club veterans closed championship. Players must be 55 or over to enter. The tournament commences in the middle of May with finals days on the last Saturday in July with Sunday as a reserve date.
The club and veterans closed championships is open to all annual memberships.