Social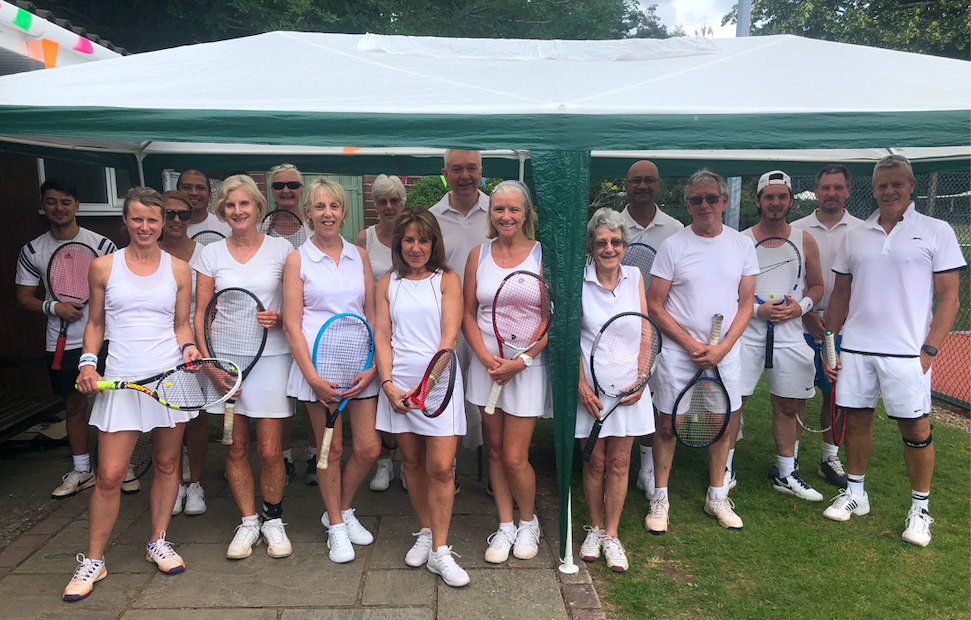 WIMBLEDON SOCIAL HANDICAP TOURNAMENT - 2019
Our annual "All Whites" - Wimbledon handicap tournament took place on the 6th July with 16 players taking to the courts. Liz Mithani as usual served up and excellent tea with Pimms, Scones, Cakes and all sorts of treats.
The top two men and women qualify for the final which is a 10 point Championship Breaker, played following afternoon tea. Not sure if the Pimms was to blame but it was closely contested with Neil Woodcock & Liz Burr taking it 10-8 from Curtis Riddell and Carol Stanton.
If you enjoyed the event we plan on having another one during the middle week of the US Open. Keep an eye out on email and the clubhouse as places are limited.
Qualifying places and games won shown below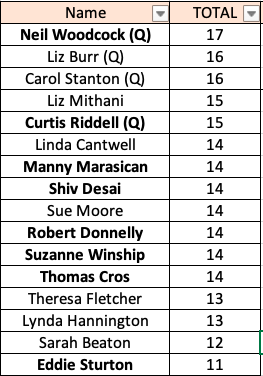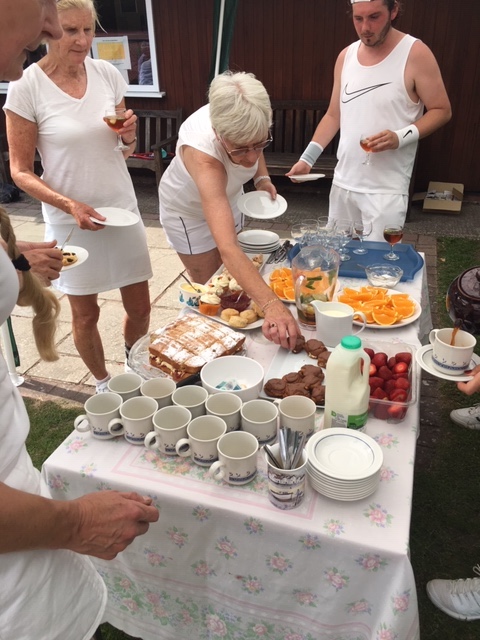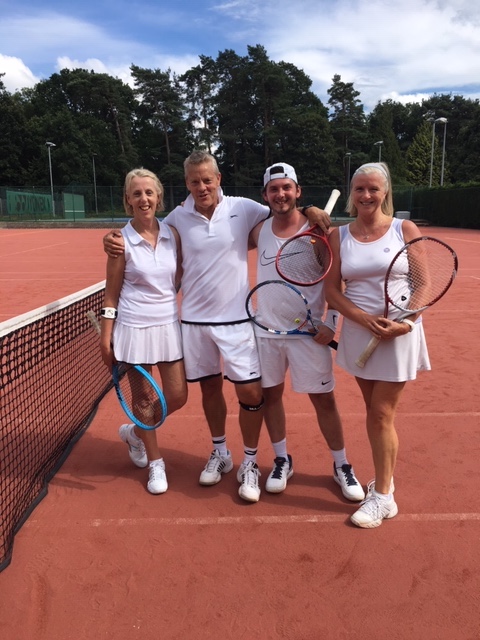 Liz, Neil, Curtis & Carol