Social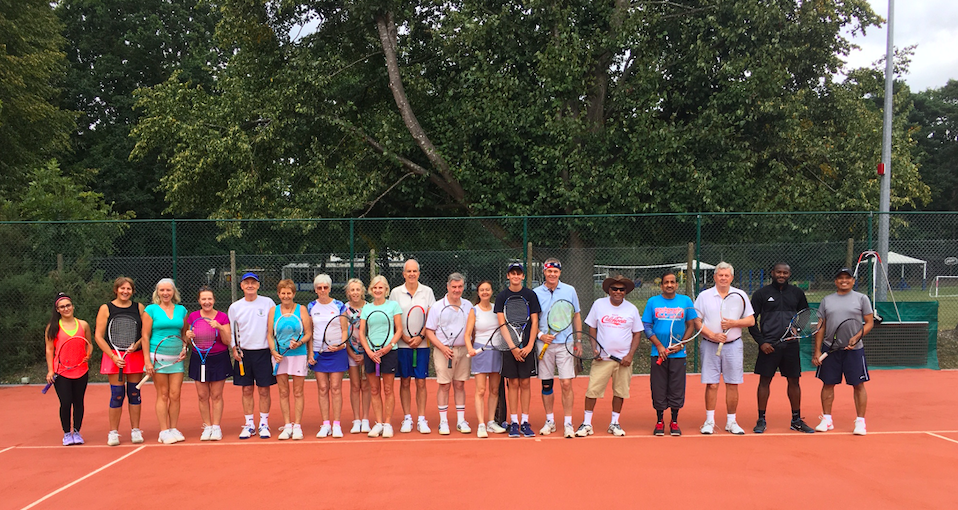 US OPEN SOCIAL HANDICAP TOURNAMENT - 2019
Our US open themed social handicap tournament took place on the 31st August. With 20 players in the draw they all played out 5 sets with the winners splitting and moving up a court. This time the maximum handicap you could have was 30-0 with sudden death at deuce. All sets were 7 games.
The top two men and women qualified for the final which is a 10 point Championship Breaker, played following afternoon refreshments serving up US hot dogs, soft drinks, cakes and usual treats.
The final was won by Praskah & Sue Moore 10-6 against Manny & Liz Burr.
Special thanks go to Liz, Carol and Russell's wife especially for looking after us, serving up a wonderful lemon drizzle cake and of course plenty of hot dogs and relishes.
Qualifying places and games won shown below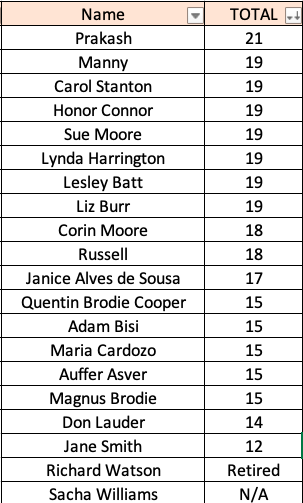 Our finalist (L-R) - Manny, Liz, Sue, Prakash