Club
Club Membership 2021/22
Tue, 09 Mar 2021 00:00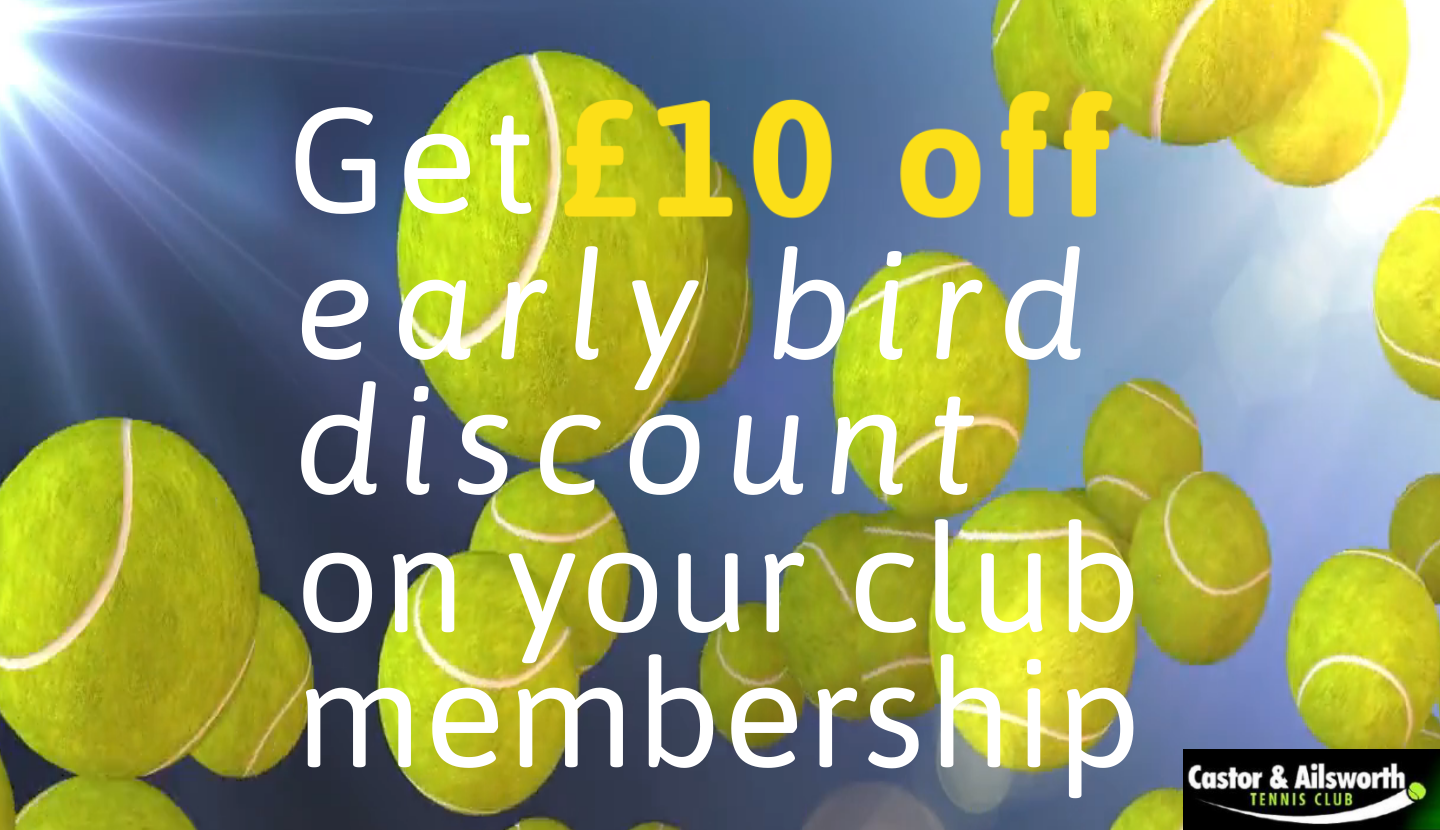 𝑬𝑨𝑹𝑳𝒀 𝑩𝑰𝑹𝑫 𝑫𝑰𝑺𝑪𝑶𝑼𝑵𝑻 𝑪𝑳𝑼𝑩 𝑴𝑬𝑴𝑩𝑬𝑹𝑺𝑯𝑰𝑷 𝑶𝑭𝑭𝑬𝑹 𝟮𝟬𝟮𝟭/𝟮𝟬𝟮𝟮
Get an early bird discount of £𝟭𝟬 𝗢𝗙𝗙 on all categories if you join/renew by 𝟯𝟬 𝗔𝗽𝗿𝗶𝗹 𝟮𝟬𝟮𝟭.
Please click here to join/renew your membership!
The club membership rates on the website already reflect that discount now.
The Hard court opens on March 29th following government guidelines and we look forward to seeing you on the court soon!