Competition
Club Tournaments 2021
Sun, 09 May 2021 00:00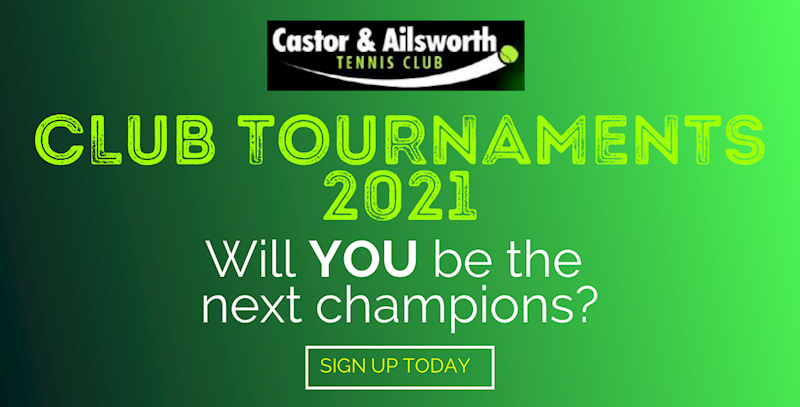 𝗖𝗟𝗨𝗕 𝗧𝗢𝗨𝗥𝗡𝗔𝗠𝗘𝗡𝗧𝗦 𝟮𝟬𝟮𝟭 (Entries are now OPEN!)
1. Men's, Ladies', and Mixed pairs knock-out competitions to be open to all members of the club and all ages.
2. Entries of couples with contact telephone numbers are to be made by e-mail to David McPartlin at [email protected] on/by 𝗠𝗼𝗻𝗱𝗮𝘆 𝟯𝟭 𝗠𝗮𝘆.
3. The straight, unseeded draws for each competition will be made on Tuesday 1 June. They will be circulated online and displayed inside the clubhouse.
4. A number of weeks with a specified final, cut-off date will be published on the printed draw in which to complete each round of the competition.
5. All matches are to be played at Holme Close. The choice of surface to be used is to be agreed by both couples or, in the event of a disagreement, by the toss of a coin.
6. The matches are to be the best of three tie-break sets.
7. Please enter the score on the spreadsheet displayed outside the clubhouse.
8. Please aim to get each round played well before the cut-off date specified in case of poor weather.
Please note:
a. Late entries will not be permitted.
b. In the event of an injury to a player then late replacements will not be permitted and, if unable to play by the stated time because of injury, then the tie must be forfeited.
Best wishes,
David - Club Secretary