Weekly Coaching
Junior Coaching
Our Junior tennis coaching is for 2 + years, with a variety of sessions to suit all ages and abilities. If you are unsure which session is suitable please contact us.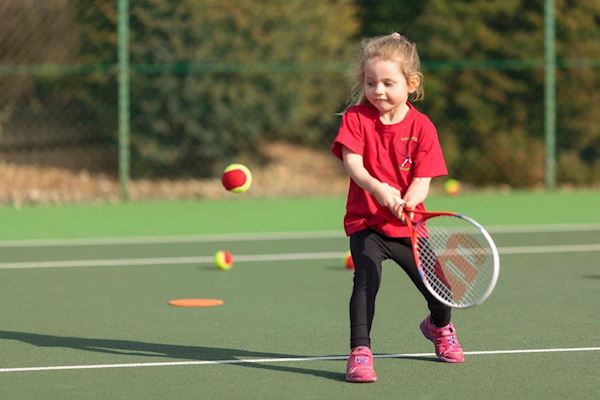 Tots Tennis 2-4 years
Mini Tennis Red 4-8 years
Mini Tennis Orange 8-9 years
Mini Tennis Green 9-10 years
Junior Development Tennis 11-18 years
Whilst our courses obviously focus on tennis, we also teach multi skills in our coaching squads to improve fitness and hand-eye co-ordination.
We teach tennis through fun games as well as technical coaching as this keeps the children interested in the sport.
As children progress, we provide the opportunity for them to become tennis assistants and tennis leaders and help at our summer schools. This is a great experience for them if they are interested in becoming tennis coaches themselves and teaches great leadership skills.
All our courses are run by our highly-qualified coaches, who are all DBS (CRB) checked.