Blue & Red Stage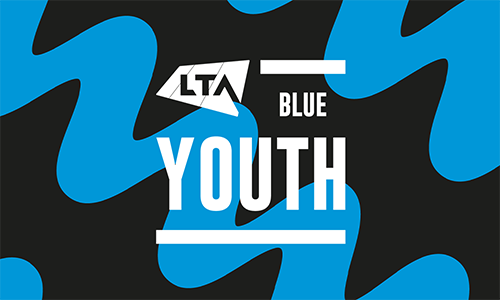 Blue Stage - VIEW VIDEO
Learn the basics (Age 4-6)

This is an introduction to tennis. Here, we'll help kids improve their balance, agility and co-ordination while teaching them about the sport we love. At this stage it's not about winning or losing, it's just getting to grips with the basics.
Term starts: Monday 12 September 2022
Course length: 12 weeks
Pay in advance, members discounts available at booking

Blue
5-6 yrs
Wednesdays 16:30 - 17:30: BOOK HERE
Thursdays 16:00 - 17:00: BOOK HERE
Fridays 16:00 - 17:00: BOOK HERE
---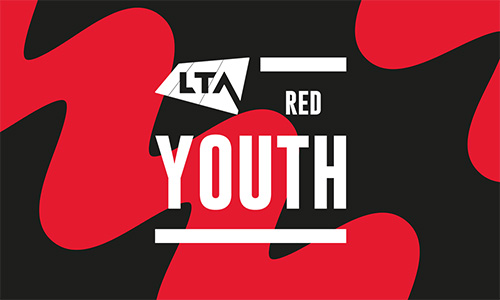 Red Stage - VIEW VIDEO
Serve, rally and score (Age 6-8)

For players aged 8 and under. It is played on small courts with short rackets and soft balls. It's just like the real game and gives players opportunities to have long rallies and play different types of shots.
- Smaller courts
- Smaller rackets
- A foam or felt ball is used which is 75% slower than a yellow ball
- Slower games, longer rallies
- Encouraged to play fun competitions in teams and as individuals, with short matches using tie-break scoring
** ** ** ** ** **
Term starts: Monday 12 September 2022
Course length: 12 weeks
Pay in advance, members discounts available at booking
Red
6-8 yrs
Mondays 16:00 - 17:00: BOOK HERE
Wednesdays 16:30 - 17:30: BOOK HERE
Thursdays 16:00 - 17:00: BOOK HERE
Fridays 16:00 - 17:00: BOOK HERE

**NEW**
Red Match Play - Advanced
6-8 yrs
Tuesdays 16:00 - 17:00: BOOK HERE
---
PLEASE NOTE: Before booking a Performance course please contact Head Coach Charles to confirm that this is the right group. Performance groups have been designed to foster the development of players who would like to play tennis at a competitive level. Led by our LTA qualified coaches, sessions will focus on Technical, Tactical, Physical and Mental Training.

>>> Performance Groups and free individual tennis assessment.
To see real improvement we recommend players attend both classes. We will give a free 30 minute individual tennis assessment to all children who book both squads to be organised through Charles! Contact Head Coach Charles here <<<
** ** ** ** ** **
Cannot find the course you are looking for? No problem! We are always looking to put on new classes, please contact Head Coach Charles to discuss options.

** ** ** ** ** **
Juniors can join as a Telford Park member and receive the benefits.
Lower price for courses, camps and competitions, be able to play for a junior team, entry into annual club championships, come and use the courts in your spare time!
** ** ** ** ** **