Competition
Men's V Team crowned Group 8 Champions
Sun, 01 Sep 2019 00:00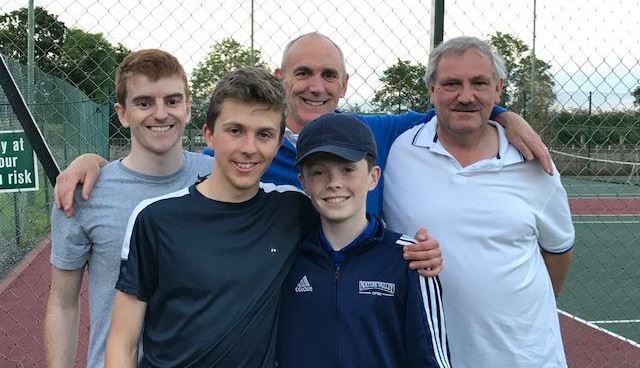 Charnwood Tennis mens V team were crowned men's doubles Group 8 champions on Friday night (23rd August) following a tense home match against Desford III team.
This was set up earlier in the week in a top of the table clash away at Carisbrooke when the Charnwood team emerged victorious. After the first two rounds the match was even at 3:3, but a great team effort by Charnwood saw them win the final three sets to secure a 6:3 victory.
This result meant that the team only had to win two sets against Desford III to finish top of the league. However after the first round of matches they were losing 3:0, but through a great team effort they won four of the remaining six sets and only lost the match overall by 5:4.
The league title was actually won during the fifth game, Matthew Drury and Andrew Smith were at one stage 6:1 down but pulled back with tremendous spirit, to force a tie break at 7:7 which they went onto win.
Skipper Duncan Child was delighted and commented "the team was only formed this year and was new to The League, finishing as champions was a splendid achievement and we are now looking forward to playing in League 7 of the Leicestershire County Summer Doubles league next season".
~ Andrew Smith