Sign-up for Christmas Events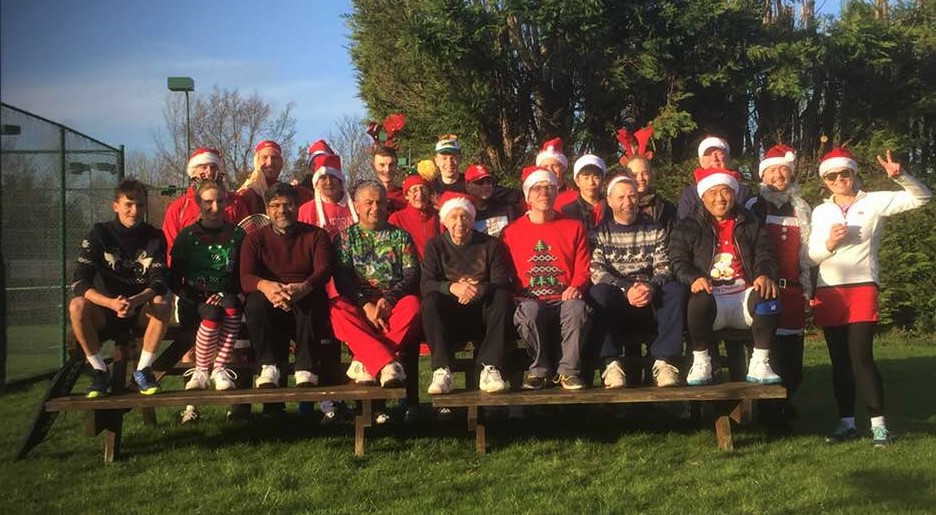 Christmas American Tournament
We welcome all members to come along to one of our fun Annual Christmas American Tournament Days. This is a fun Christmas themed doubles tournament for all abilities! There will be no charge for this event, however we will not be able to serve mulled wine this year.
It is being held on Sunday 13th December and Sunday 20th December from 1:30pm until the late afternoon. We request a little Xmas themed kit to be worn to get into the Xmas spirit (e.g. tinsel on racket, Santa hat, Christmas Jumper etc).
Sunday 13th December 1.30pm – Aimed towards Beginners & Intermediates – Sign up here
Sunday 20th December 1.30pm – Aimed towards Intermediates/Higher Level (NOW FULL)
See pictures from our Facebook Page for inspiration: https://www.facebook.com/media/set/?vanity=CheamLawnTennis&set=a.2613035425428962
Please sign up via the links. There are 20 spaces available for each date. Older juniors also welcome. See you there!
Christmas Cardio Tennis
Keep Fit and Play Tennis! Cardio Tennis is a fun, sociable group fitness class set on a tennis court and open to people of all ages and abilities. Supported by music, you'll get to hit lots of tennis balls and have a great cardio workout.
Fun tennis fitness class with some Christmas themed music and optional fancy dress.
Time: Saturday 19th & Wednesday 16th December 10am-11am
Prices: £9 per class (£10 non-members)
Book onto a Cardio Tennis class at Cheam LTC here
Christmas Tennis Camps for Kids
Come and celebrate Christmas at Cheam Lawn Tennis Club! We will be bringing back our popular Christmas themed junior holiday tennis camps for kids aged 4 to 16.
Wear your Santa hats or decorate your rackets with tinsel. Be imaginative, but remember to dress warmly. There will be prizes for the best-dressed children.
Full information about the Christmas tennis camps can be found here
Christmas Quiz and Raffle
Tickets now on sale for Cheam LTC's Christmas Quiz & Raffle!