Social
Cheshire Junior Champs - a Player's Point of View!
Tue, 14 Sep 2021 00:00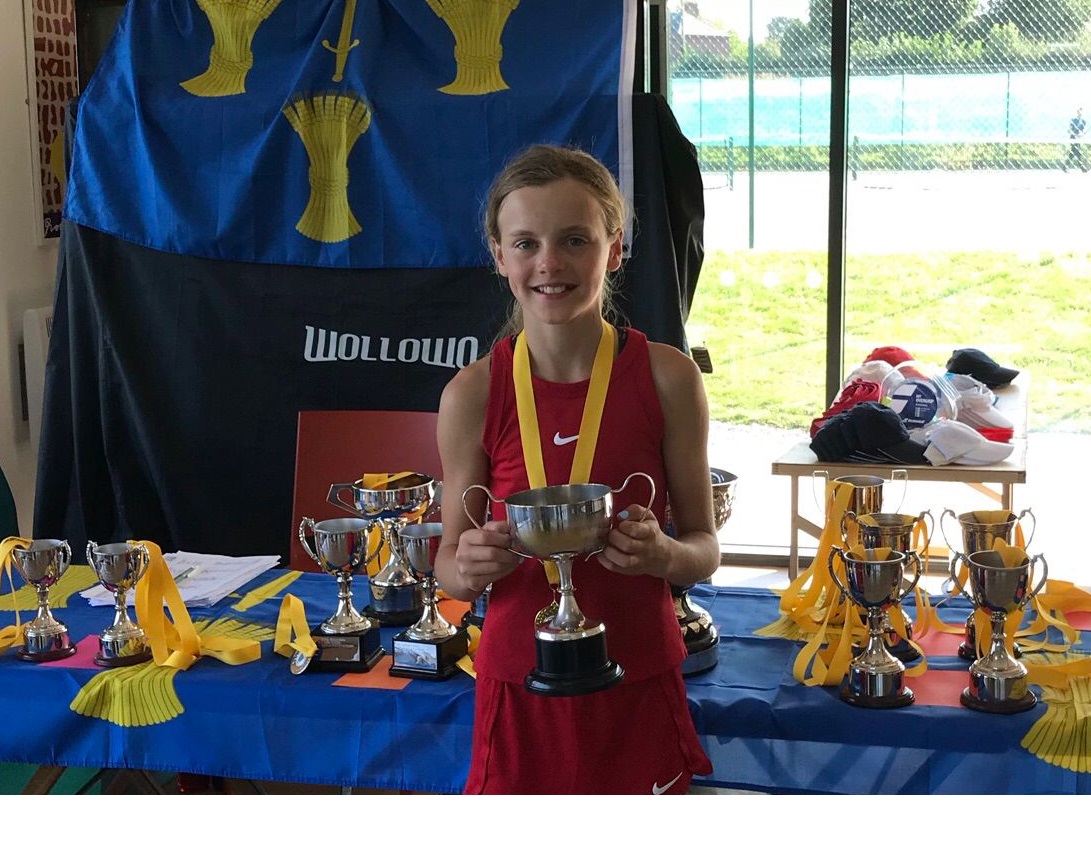 One of our player's mothers happened to mention that her daughter has her own blog and had written a piece about her recent experience at the Junior County Championships. We were intrigued to discover just what a player thinks and you may wonder too! Thanks Susanna!
My Roots: the Cheshire County Champs
Do you have an event that comes around once a year, that you have been doing for as long as you can remember, somewhere that you feel like your dreams have their roots? Not just memories of an event or a place, but the ability to recollect how you felt at that point in time? For me, it's the Cheshire Tennis County Championships, held in the last week of August every year. Why is this event so special to me?
I am now 12, and my first Cheshires was when I was 6. That is half my life ago. It is probably my most vivid memory from when I was young. The venue: Birchwood Tennis Centre where I now train. For those of you who have not been, Birchwood has a large number of roundabouts (that is why we ended up getting lost that first year). I can remember it being the first time I had been to a proper tennis tournament and had a person refereeing my matches. This year, I was invited back as a referee for the under 8s, gleefully and confidently calling those balls out and getting paid for my 'work'. And looking at the pictures, I can see that my first Cheshires was also the start of a 2 year ghastly fashion period, with mismatched headbands, clothes, brands and an oversized gillet.
Every year when I have competed, I have kept a record of my memories of that championship. When I was 6, I competed in the under 8s event. I recorded on a card how proud I was of myself, that there were a million people in Cheshire, I had come third and I had won a Wimbledon water bottle. I like looking back on what I thought to see my perception of things when I was younger. In my mind when I was 6, I had come third out of a million people (now I realise that not everyone in Cheshire plays tennis, let alone that they would qualify for the under 8s girls event). And to win a water bottle was a huge achievement (in three weeks I am competing in the Babolat Cup final, where the prize is a week in Majorca, so you can see how things have stepped up since then).
Fast forward to when I actually became the Cheshire Champion at the age of 8. I wrote notes reminding myself what my tactics had been (too embarrassing to mention). It felt like winning the event was the biggest thing that could possibly happen in my life. I thought I was at the pinnacle of tennis. It was two years after my first county title that I was runner up at the nationals. And four years later that I was winning my first European title. But my perception of winning is so different now. I no longer feel like I have made it when I win a big event. I do try and savour the moment, but now I know that that ladder to the top has many more rungs than I could ever have realised at the age of 8. You see as an 8 year old, I thought winning the Cheshires meant I would win Wimbledon 10 years later.
That does not mean that being the Cheshire Champion is not an important moment anymore, it is very much the opposite. Having a strong sense of where it started and being able to come back each year and go for it again is an astounding feeling. I have now won the Cheshires in the under 8s, 9s, 10s, 12s and this week the 14s. I can remember every match en route, every opponent and just about every score. There are small milestones, like the first time I beat one of the older girls I looked up to, and this year being the first time I have won 'up' an age group.
It is not just about the tennis itself. It is the same spectators that I see very year at the event who support our county tennis association and who always offer me kind words. It is the same adults organising and running the event, most of whom still call me 'Squeaky', my childhood nickname (apart from the policeman who referees the event in his spare time, who in a congenial but at the same time menacing way insists on calling me Miss T, like I have committed a crime). It is the same Babolat prizes to chose from (this year I went for the blue towel as a gender equality statement and in response to my brother picking the pink towel). It is the same lemon drizzle cake that I save for the car journey home after my matches. It is the same girls that I have known my whole tennis life and who I play with every year in April when it's county cup. The only thing that seems to have changed is the dogs (there are many more Cheshire tennis dogs since the pandemic).
Roots give you strength. No matter how high I end up flying, my soul is in my roots at the Cheshire County Champs. That is where my ambition first took seed. I have 6 years' worth of reflections of this week, but one of the great things about playing tennis is that it is a sport I can play my whole life. I would like to be the Cheshire over 80s champion one year. I'm aiming to win a few more age groups before then.