Competition
Cheshire 35 & Over Championships
Wed, 12 May 2021 00:00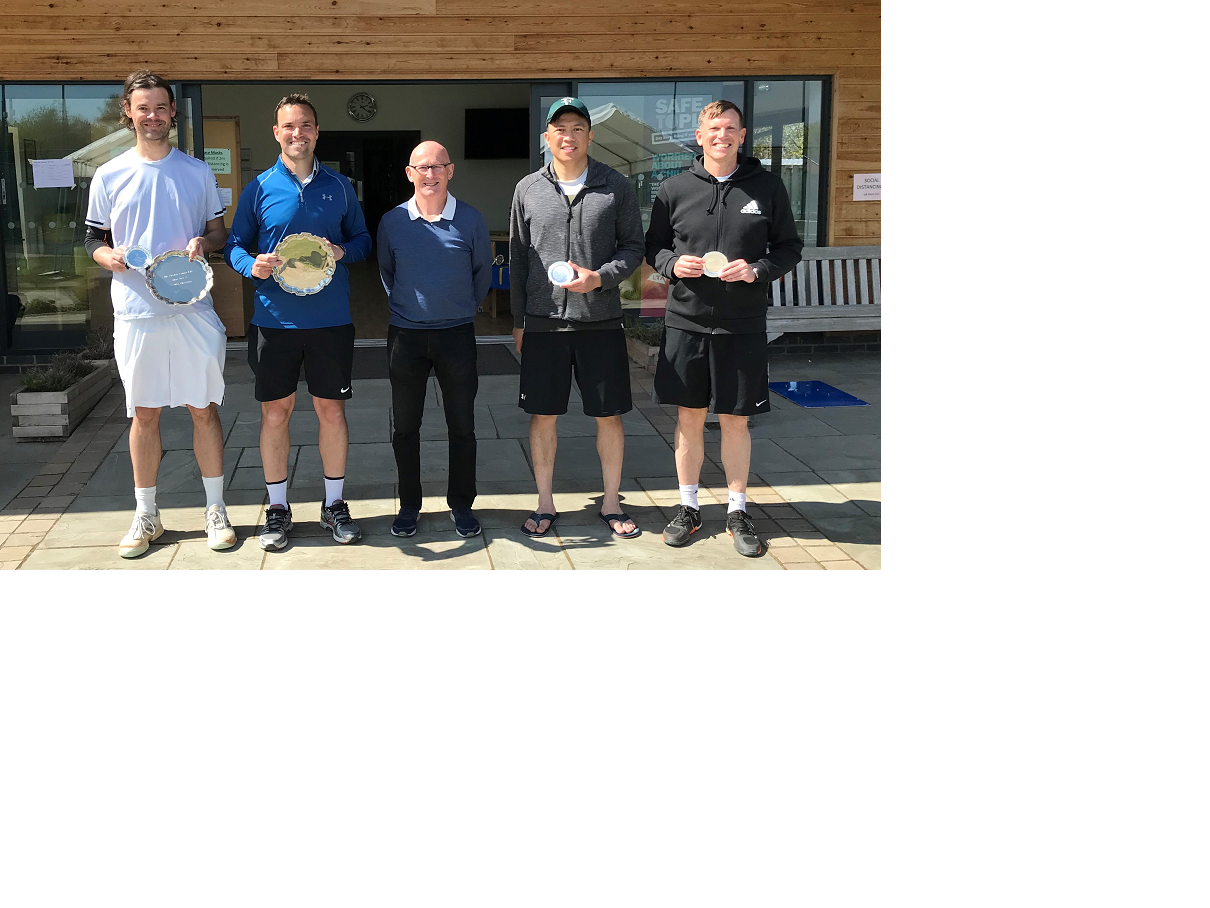 Cheshire 35 & Over Championships
23rd – 25th April 2021 at Hoole LTC
It was good to hold these Championships again as the 2020 event had to be cancelled because of Covid.
Although the size of the entries was slightly lower than previous years, it was good to see the long lay off from competitive play had not made any difference to the players will to win with all matches being very competitive. This was evident with the first two men's singles matches both going to final set tie breaks with Mark Smith (Congleton LTC) and Tautvydas Butkus (Cheshire Oaks) defeating Jon Cain (Prestbury LTC) and Gary Brown (Hayes Grove LTC) respectively. Another close and long match involved James Stokes (Alderley Edge LTC) and Mark Reading (Hoole LTC) with James winning 7 – 6, 7 – 5. Nigel Birkett (Bowdon LTC) the number 1 seed was playing very controlled and impressive tennis and only dropped 2 games in reaching his place in the final. Patrick Talbot (Prestbury LTC) was unseeded but showed his pedigree by dropping only 3 games on his way to the final. In the final it was Patrick who took control playing the more aggressive tennis and dictating a lot of the rallies to win 6 – 1, 6 – 1. A runner up in previous years Patrick thoroughly deserved his first Men's County singles title.
The Ladies singles final between Caroline Harrison (Nantwich LTC) and Nichola Smith (Wallasey Manor LTC) was well contested. Caroline, a previous winner, showed her experience and after a close 1st set became more confident and won 6 – 4, 6 – 2.
The Ladies & Men's doubles finals were both entertaining. Gemma Day & Katie Sidell (Bramhall Lane LTC) as holders played Lorraine Sinclair – Lawrence (Lymm LTC) & Nichola Smith (Wallasey Manor LTC). Both pairs combined well but it was Gemma & Katie's volleying that made the difference with them coming out on top 6 – 3, 6 – 4.
Ben Loh & Jason Tonge (Northern LTC) were defending their title against a new partnership of Roger Hill (Northern LTC) & Stephen Moore (Alderley Edge LTC). The first set proved to be the key to this match that went to a tie break. Roger and Stephen dominated taking it 7 – 2. This undoubtedly boosted their confidence and they proceeded to break their opponents serve early in the second set and never looked back taking it 6 -1. Congratulations to both Roger & Stephen, but especially Stephen who claimed his first Men's County title.