Competition
Grace is a Double National Champion!
Wed, 24 Nov 2021 00:00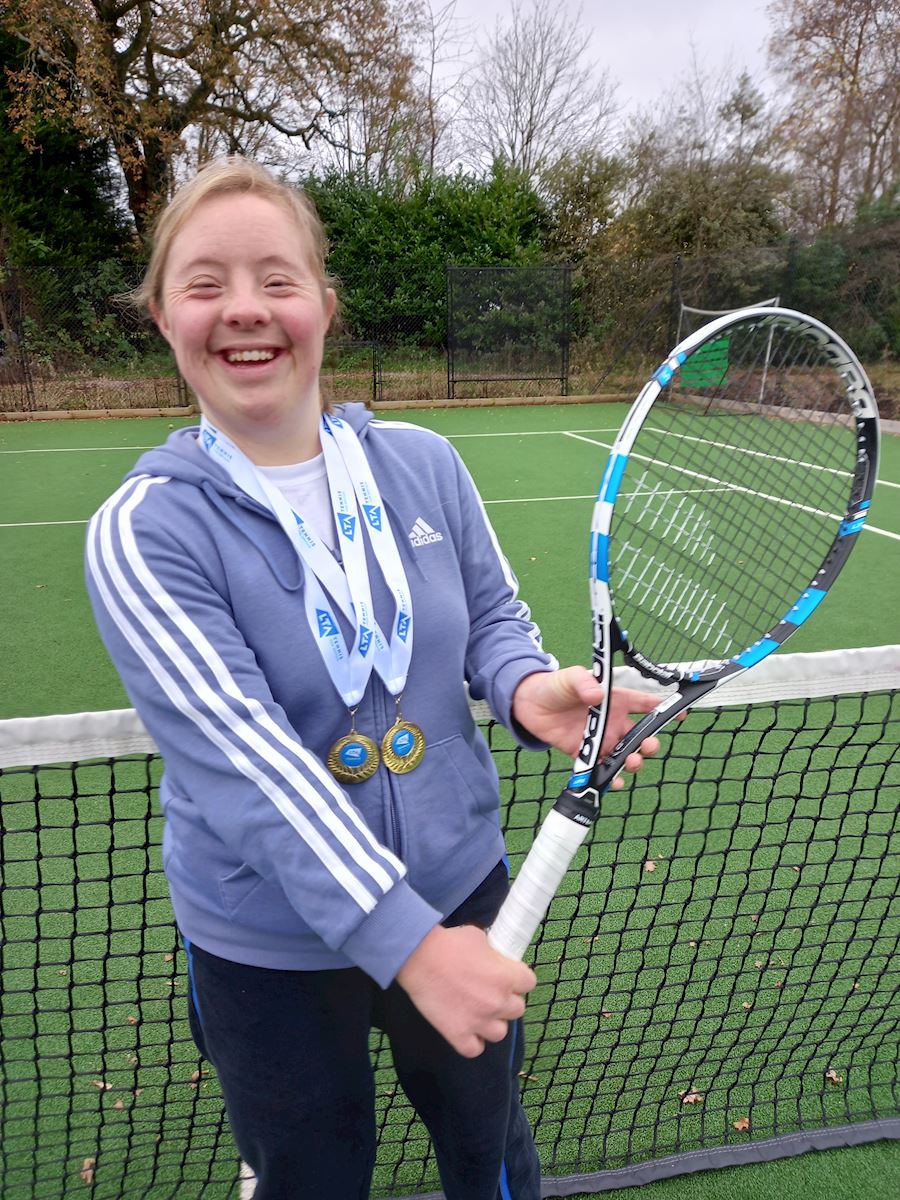 We are delighted to hear that Grace, a member at Prestbury Tennis Club, has won both the Women's Singles and Women's Doubles titles at the National Learning Disability Tennis Finals 2021 in Sunderland. There aren't many players with 2 national titles – a fantastic achievement, well done!
Grace has dedicated the last 10 years to playing tennis and going to the gym. She has a great attitude and has religiously played every Friday 9:00am with Coach Jon Cain. With support from her mother, Mel, Grace has gone from a girl who hated PE to being a dedicated tennis player.
Grace competes across the country in the LTA Learning Disability tournaments and has earned a potential place in the GB special Olympic Team in Liverpool. She plays twice a week and is always keen to compete, with Coach Jon Cain commenting that "losses have not got her down but made her determined to train and compete more. She did not give up on becoming a champion"
Prior to the pandemic, Grace always helped out at the club's tuckshop. "Grace is very welcoming and more than capable of taking on a rush of kids queuing up for their Friday night treat!" said Lesley Cain, Prestbury's Club Secretary, adding "The Club is absolutely delighted for her, she is such a lovely girl".
What a wonderful story, congratulations Grace!