Club
Defibrillator for Registered Venues
Mon, 23 Aug 2021 00:00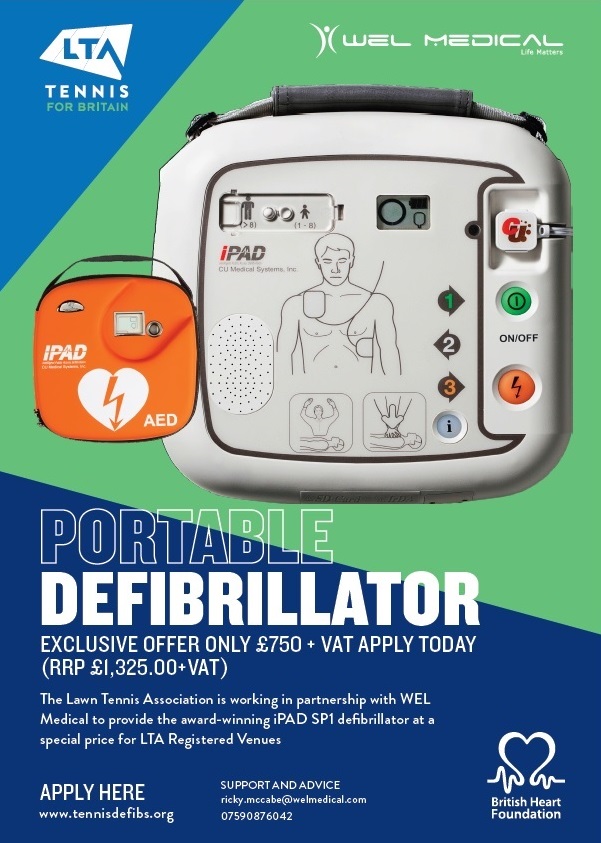 The Lawn Tennis Association is working with WEL Medical in a new initiative to provide life-saving automated external defibrillators (AEDs) at a subsidised cost to all British Tennis Registered Venues.
This exceptional offer is being generously subsidized by the LTA to member clubs for the top quality iPAD SP1 defibrillator package at a cost of £750 plus VAT (usual cost of £1,325 plus VAT).
Member clubs are encouraged to register their applications quickly to take advantage of this special opportunity.
Please note that if your club also has additional funds available to put towards the above, please give details on the registration form.
Once your application is approved you will be given instructions on how to pay and will receive the special iPAD SP1 package upon receipt of payment from your club. This is a limited offer so we advise applying as soon as you can.
Further details may be found here