Coaching
CCLTA LUSU Diversity & Inclusivity Training
Thu, 10 Feb 2022 00:00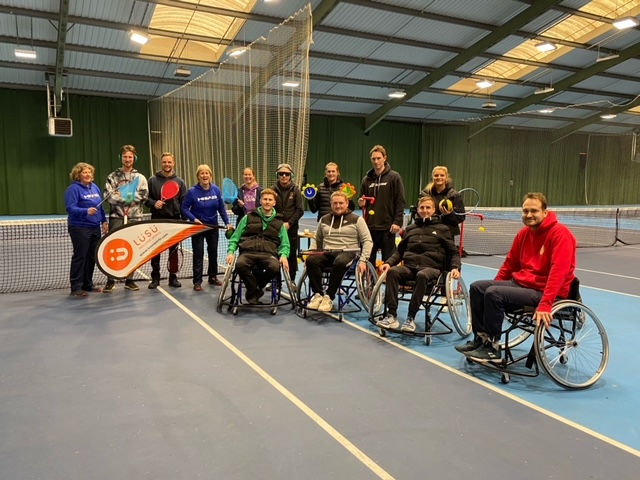 A number of our coaches in Cheshire took part in a Diversity & Inclusivity training day, developed by Louise and Su of LUSU.
They demonstrated bite size training on wheelchair, special needs, visual impairment and deaf coaching. All the attendees were thoroughly engaged and very positive about how they will take what they have learned and put it into practice. Jayne Huxley-Grantham, a member of the CCLTA Exec, is working on the Inclusivity Programme for the County. "Louise and Su are fantastic trainers." Jayne added "The course they put together was interesting and very enjoyable to watch. I have certainly learned a lot."

The mix of coaches worked well and both Louise and Su were impressed with the way they engaged. All coaches who attended will receive a LUSU kit bag once the coaches have set up further training. The County is delighted to have acquired 5 wheelchairs that will be stored at Birchwood for further use.
Many thanks to all who are supporting this important programme . A special thanks goes to Bentley Manchester, who have recently agreed to be our official Partner, helping us to drive our Diversity & Inclusivity programs across the County. We hope to make a real difference in supporting tennis for everyone.