Social
12 Hour Tennis-a-thon Fundraiser for Dementia UK
Thu, 29 Jul 2021 00:00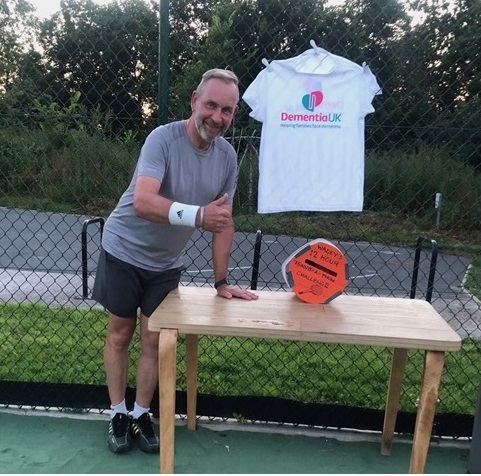 Huge congratulations to Hoole LTC member, Ian Wade, who took part in Dementia UK's Tennis-a-thon Challenge on 17th July.
Well sadly, the weather was not great for this event on the day. No cloud cover or wind, just blistering heat!! Despite that Ian succeeded in his valiant 12 hour challenge – well done on a fantastic achievement.
Thanks so much to all who played with Ian and for all the generous donations.
So far he has raised £2299 of his £3000 target, so if anyone would like to help achieve the goal kindly use:
Your contribution will make an impact, whether you donate a lot or a little. Everything helps. Facebook pays all the processing fees for you, so 100% of your donation goes directly to the non-profit organisation.
Let's help make a difference ….