Club
A Double Celebration at Prenton
Mon, 25 Jul 2022 00:00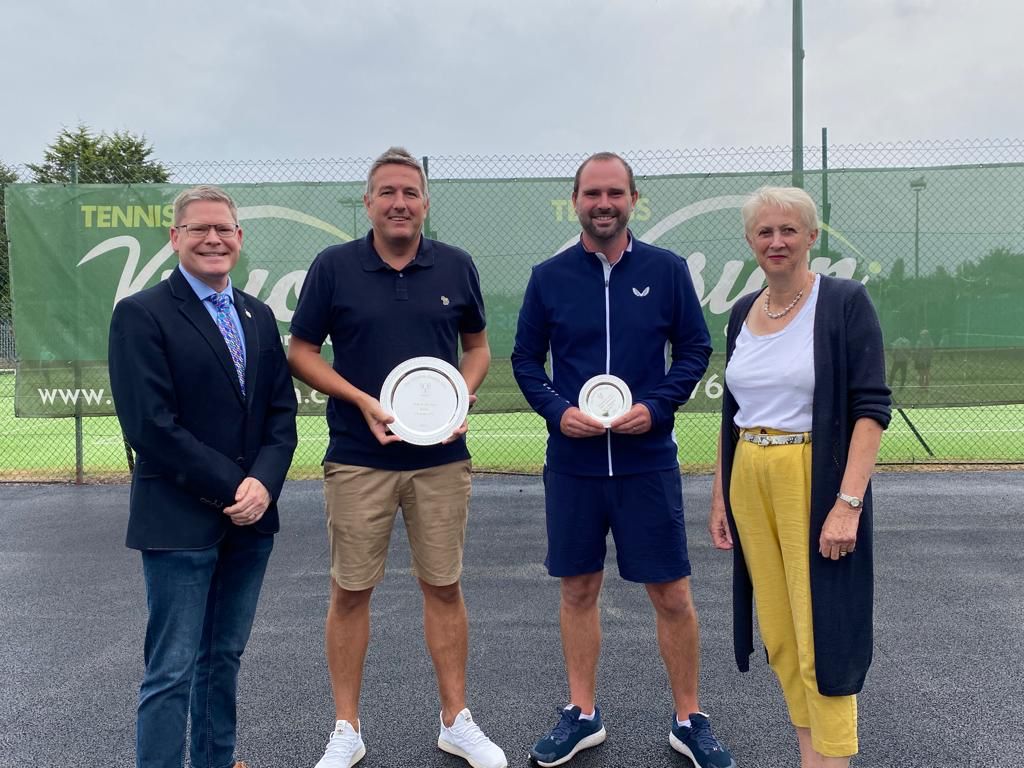 Matt Webb and Barbara Bloor were delighted to visit Prenton LTC over the weekend, to present not one, but two awards at the club!
After a phenomenal year of growth and development, Prenton was awarded the Cheshire Club of the Year award. "Every area of the club is thriving", said CCLTA Club Liaison Chair Barbara Bloor. "Not only has the membership doubled, but the range of tennis opportunities for schools, beginners or social play is great to see. The club has really opened up tennis to everyone and thought about how their facilities can be used to maximise revenue and for non tennis players. The new clubhouse furniture and marquees provide sheltered seating and a social area for the weekly pizza nights that have become a big part of the community. Well done to all of the volunteers that work so hard to keep members flocking back".
Head Coach Chris Thelwall, was Highly Commended in the Development Coach of the Year category. Throughout 2021, he delivered sessions into 14 primary schools as well as having over 2500 children pass through the doors after the successful Tennis Road Show. Chris' leadership and enthusiasm really shone through in encouraging all ages and abilities to enjoy their tennis.
Enjoy more photos of the day here