Competition
Cheshire Junior County Championships a Great Success!
Tue, 14 Sep 2021 00:00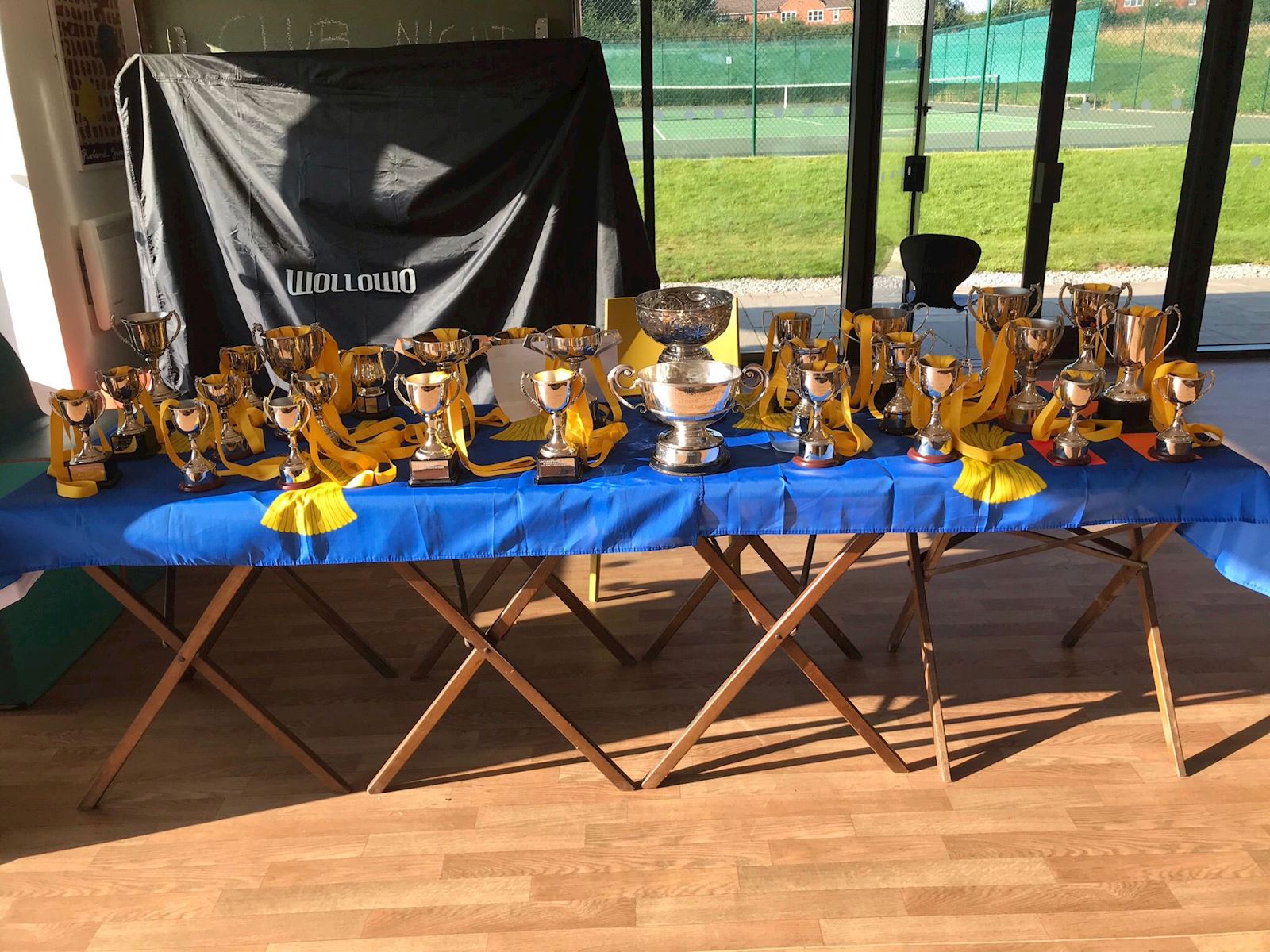 We were so grateful that the sun shone throughout the week for this year's Junior County Championships, recently held at Birchwood Tennis Centre and Hoole LTC. It was lovely to see so many friendly faces again, all enjoying some fantastic tennis. The standard of play was excellent and the players have certainly got back into their stride! Many thanks tro the players, supporters, officials, organisers and volunteers who contributed so much to make the tournament such a success!
Well done to our Junior County Champions and Runners Up for 2021!
| | | |
| --- | --- | --- |
| Girls' Singles Events | Winner | Runner - Up |
| 18U | Alice Shields | Abi Redman |
| 16U | Abi Redman | Eva Senior |
| 14U | Susanna Thompson | Karina Kiss |
| 12U | Annabel Wong | Eliana Chrys-Chikere |
| 11U | Skye Thomas | Guste Butkute |
| 10U | Millie Ryder | Robyn Slater |
| 9U | Robyn Slater | Neeve Smith |
| 8U | Lucy Ellen – Francis | Isabelle Herbert |
| | | |
| Boys' Singles Events | Winner | Runner - Up |
| 18U | Andy Brisdon | Rafael Kiss |
| 16U | Luka Matellini | Rafael Kiss |
| 14U | Alexandros Chaitidis | Phillip Spencer |
| 12U | Aran Selvaraasan | Dominic Poulston |
| 11U | Coeyn Cassidy | Elijah Cuddy |
| 10U | Gabriel Okeke | Elijah Cuddy |
| 9U | Joseph Knightley | Freddie Warburton |
| 8U | Thomas Horton | Ishaan Singh |
| | | |
| Doubles Events | Winners | Runners - Up |
| Girls' 18U | Abi Redman & Alice Shields | Debra Abraham & Ashira Murray |
| Girls' 16U | Karina Kiss & Amy Mcmahon | Elena Asgill-Whalley & Abigail Yates |
| Girls' 14U | Eva Senior & Ruby Senior | Amy Goom & Olivia Nelson |
| Girls' 12U | Eliana Chrys-Chikere & Skye Thomas | Anna McDonald & Ruby Senior |
| Boys' 18U | Andy Brisdon & Ethan Barrett | Matthias Matellini & Werner Zimmermann |
| Boys 16U | Rafael Kiss & Jacob Popplewell | Sam Senior & Louis Tranter |
| Boys' 14U | Ron Roopesh & Joseph Spencer | James Mayers & Charlie Woods |
| Boys' 12U | Joshua Van Dellen & Dominic Poulston | Coeyn Cassidy & Sam Warburton |
| 18U Mixed | Louis Harvey-Mitchell & Anna Jones | Daniel Longshaw & Ruby Roberts |
| 14U Mixed | Zach Thompson & Susanna Thompson | Thomas Herbert & Amy Mcmahon |
| 12U Mixed | Oliver Yates & Lucy Atkinson | Charlie Warburton & Skye Thomas |
| 10U Mixed | Gabriel Okeke & Elijah Cuddy | James Horton & Joseph Knightley |