Competition
The Cheshire Shield 2022
Thu, 07 Jul 2022 00:00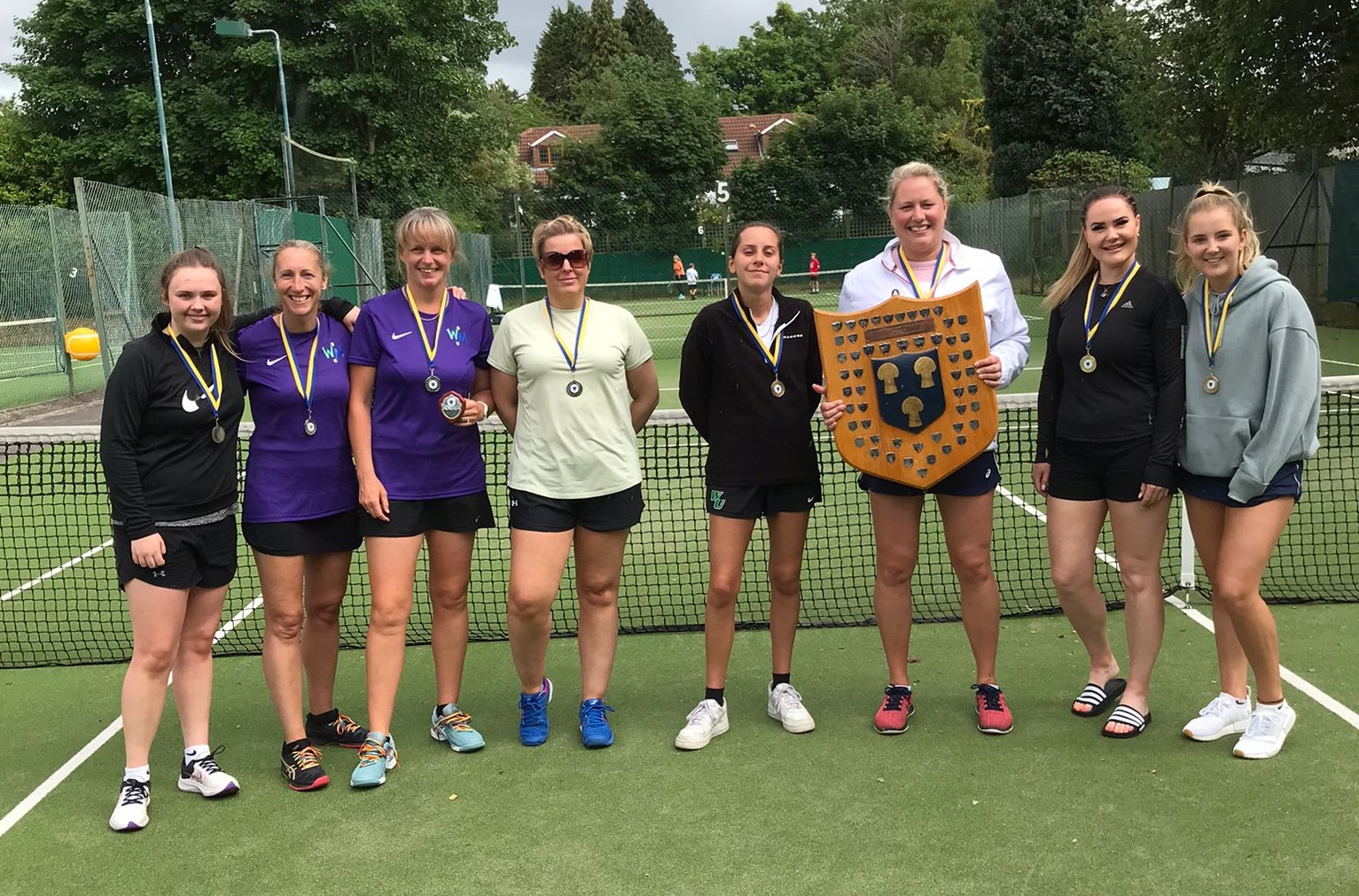 This year's ladies event was held at Heswall LTC and despite a disappointing low entry the 7 clubs who took part enjoyed a full day's tennis in which all teams comprising of 2 doubles pairs competed well in very difficult windy conditions. The teams from Bowdon LTC, Bramhall Lane LTC, Heswall LTC, Nantwich LTC, Port Sunlight LTC, Wallasey Manor LTC and Widnes LTC played each other in a series of round robin matches.
It was the combined scores of each pair that decided the winning team, and this resulted in a number of close matches. Bramhall Lane LTC and Wallasey Manor LTC showed themselves to be the front runners with a series of convincing wins, although Heswall LTC and Nantwich LTC were winning well too. By the time 5 rounds of matches had been completed Bramhall & Wallasey Manor were still undefeated, so the winner of the whole event was going to be decided when they played each other in round 6. The decisive result in this match was Bramhall Lane's 2nd pair winning convincingly and this was backed up by their 1st pair winning too.
So, congratulations to Bramhall Lane LTC who won all their matches and therefore the Cheshire Shield. The runners up were Wallasey Manor, and third place went to Heswall LTC who won 4 out of their 6 matches.
Meanwhile, 9 teams commenced battle for the Mens Cheshire Shield at a sunny Lymm LTC. Last minute withdrawals due to illness , positive covid tests and non-availability meant we were 3 teams short from the full 12 we had on Thursday.
Under the expert guidance of Anthony Wilding, who somehow managed to get everyone during the early rounds on both grass and hard courts playing even number of games, the tennis commenced.
A superb lunch came and went as the semi-finalists of Bramhall Lane edged out Congleton then Stockton Heath did the same to David Lloyd Cheshire Oaks.
A quality final on the grass in front of the club house, with a large knowledge crowd, was won by Bramhall Lane. Commiserations to runners up Stockton Heath.
A big thank you to Anthony Wilding and Jayne Huxley-Grantham for their help with the running of the event.
Many thanks to Lymm LTC , club members , Sue in catering , Steve the groundsman and especially Ollie , steward of the club for pulling everything together.
Lastly thank you to the players who created a competitive, fair and enjoyable atmosphere producing quality tennis for all to watch.
More photos from both events may be viewed here