Competition
35 & Over County Championships 2022
Thu, 05 May 2022 00:00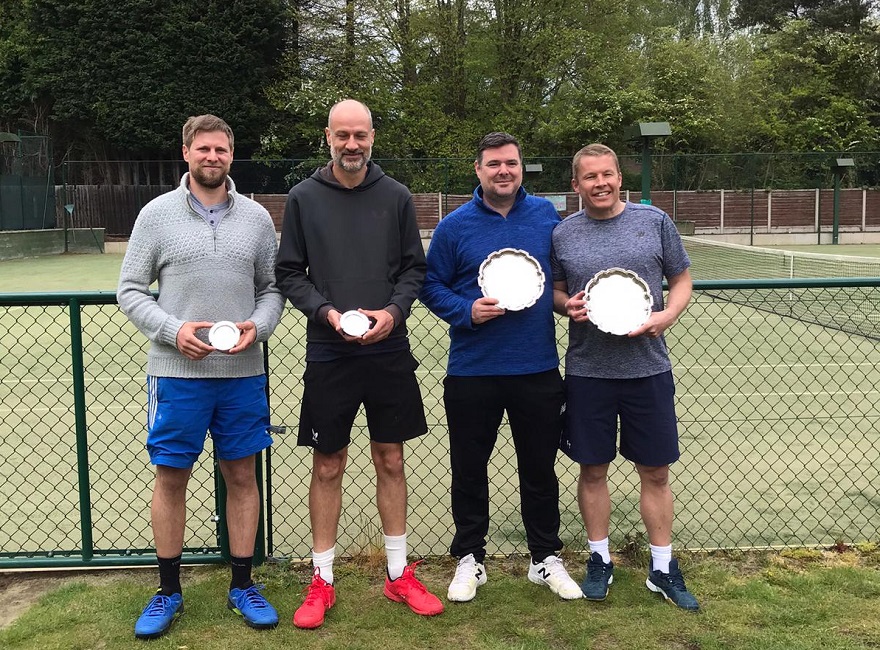 35 & Over County Championships 2022
29th April - 1st May
Bowdon LTC hosted this years Championships. There was a good sized entry in both men's events, however, there were unfortunately low entry numbers in the women's. Patrick Talbot and Nigel Birkett were the top seeds in the Men's singles and whilst Patrick reached the finals without being tested, Nigel's semi final against Simon Darmon could not have had a closer finish with Nigel just winning 10-8 in a final set tie break. The final proved to be an outstanding match with excellent rallies throughout. Patrick took the first set 6-4, and Nigel playing great defence managed to find a way to take the second set tie breaker 7-5. The deciding tie breaker was fiercely contested, however, Patrick's attacking game proved decisive winning it 10-6.
The Men's doubles event also provided some very close matches with both semi-finals going to a final set tie break. The number 1 seeds of Simon Darmon & Mark Smith overcame tough resistance from Ben Loh & Jason Tonge by 11-9. A similar conclusion in the second semi-final saw the number 2 seeds Chris Paramore & David Trainor win the final set tie break 11-9 against tough opponents Phil Spencer & Thomas Sampson.
The final saw David & Chris come out on top in two close sets 6-4, 6-4.
The women's singles final between Vicky McNeight and Kathryn Barnett resulted in a convincing win for Vicky 6-0, 6-0. The Women's doubles final unfortunately could not be played due to one of the players withdrawing due to catching Covid.
Finals Results:
Patrick Talbot defeated Nigel Birkett 6-4, 6-7(5), 10-6
Vicky McNeight defeated Kathryn Barnett 6-0, 6-0
Chris Paramore & David Trainor defeated Simon Darmon & Mark Smith 6-4, 6-4