Social
Regional Winners Announced!
Wed, 06 Apr 2022 00:00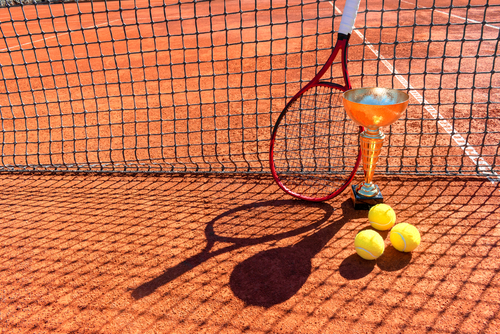 A grand total of 4 Cheshire County Winners have been selected as the Regional Winners of their Awards for the Northern region in the LTA Tennis Awards.
Over 2,500 entries were received for this year's awards and were first judged at county level which resulted in 350 winners. The county winners were then put forward for regional awards. As a Regional Winner, the following will now be put forward to the LTA Tennis Awards National Ceremony on 19 May, which will be broadcast across LTA social channels.
Community & Parks Award - Andy Perry and Priory Tennis Club
Disability Award - LUSU Sports
Performance Coach - Simon Thornewill
Young Person - Edward Knight of Ryecroft
and a special mention of Grace Stockdale of Prestbury who is nominated for an LTA President's Award.
The awards, which are now in their seventh year, acknowledge the impressive achievements and contributions of schools, clubs and LTA-approved tournaments, volunteers and venues that are so integral to the delivery of tennis in Britain.
To mark their success at a regional level, alongside advancing to the national finals, all of the regional winners will be presented with a trophy to mark their achievements. LTA Volunteer Manager, Alex Beaumont, said: "The LTA Tennis Awards are our way of highlighting the incredible achievements and contributions of people across Britain that give so much to our sport – from grassroots to the elite level. "This year's entries were of an extremely high calibre and our judging panels for all categories had incredibly difficult decisions to make. "We would like to congratulate all of the regional winners and we are really looking forward to announcing the national winners and celebrating their outstanding achievements at the national ceremony on 19 May."
As a county, we are delighted, once again, to have so many of our county winners in the national finals and wish each of them the very best of luck. It proves that every one of your nominations can really make a difference to recognise the achievements of our tennis community in Cheshire.