Meet Our Coaching Team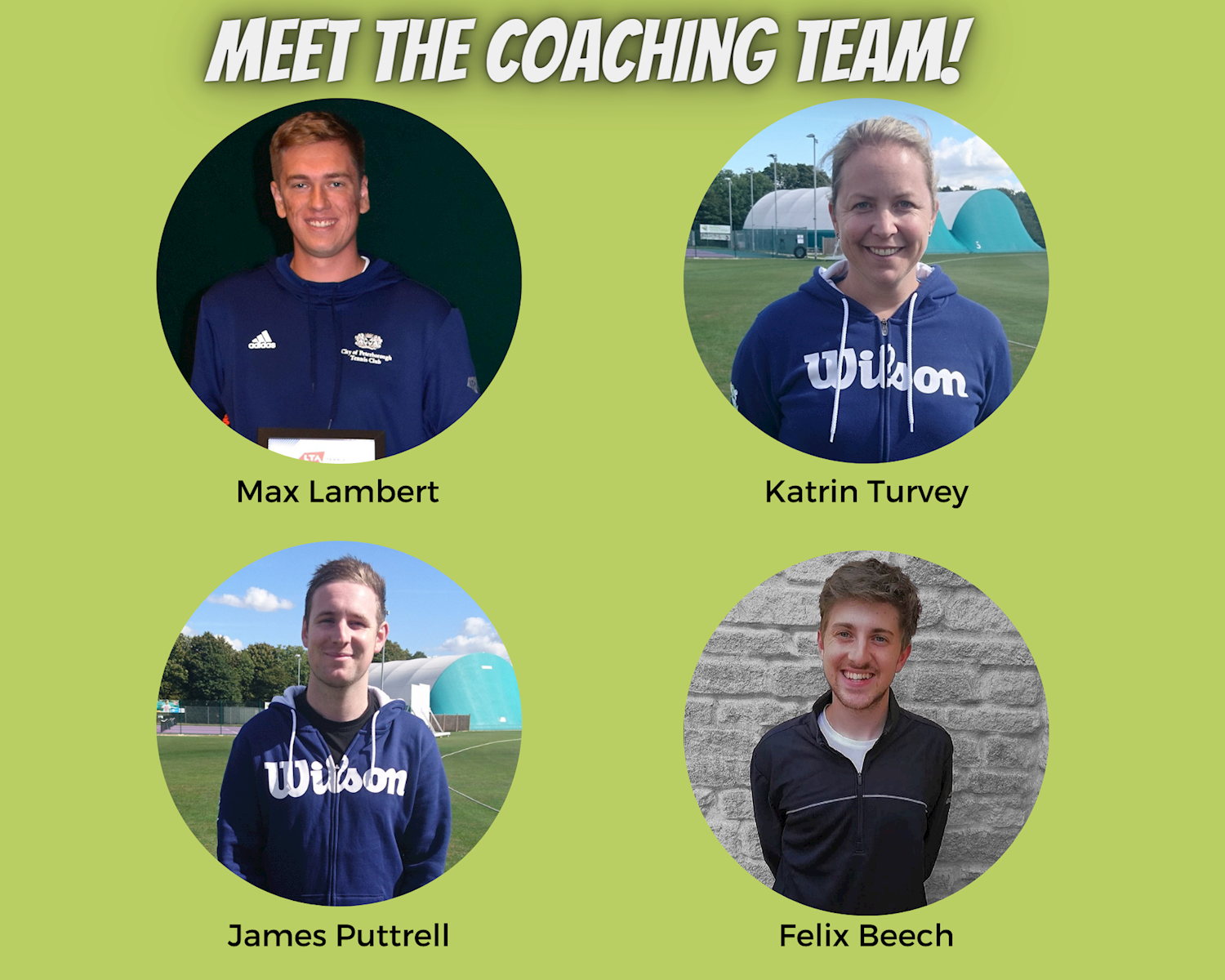 The Club has formed a partnership with one of the leading coaching organisations in the UK, to bring their world class and innovative coaching programmes to Peterborough and the surrounding area.
Please contact Anita Duff - Area Manager for inspire2coach for further details of coaching programme.
Contact [email protected]
TEAM OF COACHES
Max Lambert - Head Coach - LTA Level 3 Club Coach
07952 310532 - [email protected]
Max is currently HEAD COACH and a Level 3 coach. His main job role is to grow tennis in Peterborough and ensure there is enough activities (social/competitive) for all members and non members of the Peterborough clubs. He is actively engaged in the Cambs County performance pathway to ensure our players can achieve their full potential. Max was recently awarded CAMBRIGESHIRE LTA COACH OF THE YEAR in recognition of all his hard work in increasing participation all over the Peterborough Area.
Katrin Turvey - LTA Level 4 Club Coach
07775008811 - [email protected]
Katrin was a top ranked junior in Germany and later played professionally on the competing WTA & ITF Tour. She also played team tennis in Germany alongside Kim Clijsters, Barbara Schett and other world class players. She reached a career high of #317 in Singles and #385 in Doubles. After her professional career Katrin turned to coaching and has coached in Germany and Spain before moving to the UK.
Felix Beech - LTA Level 3 Club Coach
07956882320 - [email protected]
Felix is a recent Sports graduate from the University of Sterling and has over 6 years of coaching experience. He loves coaching all ages and abilities and not only has he got a fantastic eye for technique, but also strives to make all his sessions fun and enjoyable and ensures that players learn something new each time they step onto court. Felix has competed at County, Regional, and National levels.
James Puttrell - LTA Level 2 Club Coach
07568547205 - [email protected]
James is a qualified Level 2 coach and has been coaching for 4 years. James has played tennis from a young age, has trained at Sutton Tennis Academy and played in competitions including British Tour events. While at Sutton he trained with top level county and nationally ranked players and learned valuable playing experience. James is a seasoned A team player and has won numerous club championships during his time at the club.