Head Coach - Max Lambert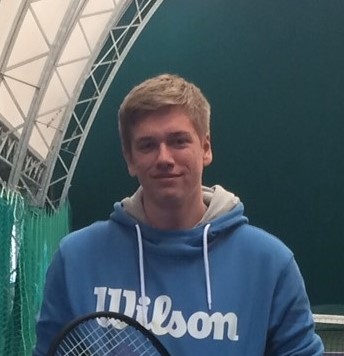 Max Lambert; appointed as Head Coach in January 2019.
The Club are very excited to have Max working with them. This is a fantastic opportunity for him too as a 21 year old level 3 coach and is reflective of his work and efforts to grow participation at the club in previous years.
Max's role includes working closely with the club committee to support their ambitions and provide tennis members with more organised opportunities to get on court to increase participation and utilise the court time.
This involves implementing a calendar of events including tournaments and family fun days to cater for all player levels and needs at the club. He has also become an LTA referee so he can run LTA sanctioned events for our juniors too, his goal is to create a culture for players in our coaching program to play outside of their coaching time; at club nights, in tournaments and for fun with friends.
The club is innovative in its approach to being both a community asset and a member's club so together we can encourage all types of players from disability groups to new beginners to team players.
Max actively goes out into the community to show why tennis is such a great sport. This includes going into several schools to ensure everyone gets a chance to hold a tennis racket.
Max loves organsing events such as the beer festival tennis tournament and getting players on court as much as possible no matter their age or ability.
One of his own personal missions this year is to integrate tennis members more into the rest of the sections to really enforce a 'one club' atmopshere between the sections. This includes joining in on events being planned by the club and creating events for all the sections to get involved in.
Max's Hard work has recently been noticed with him being named Cambridgeshire LTA Coach of the Year.
"I am very pleased to recieve this award especially at my age. I love sharing my passion for tennis and I am very happy this has been recognised"