Club
Free Wheelchair Tennis Tasters
Mon, 24 Jan 2022 00:00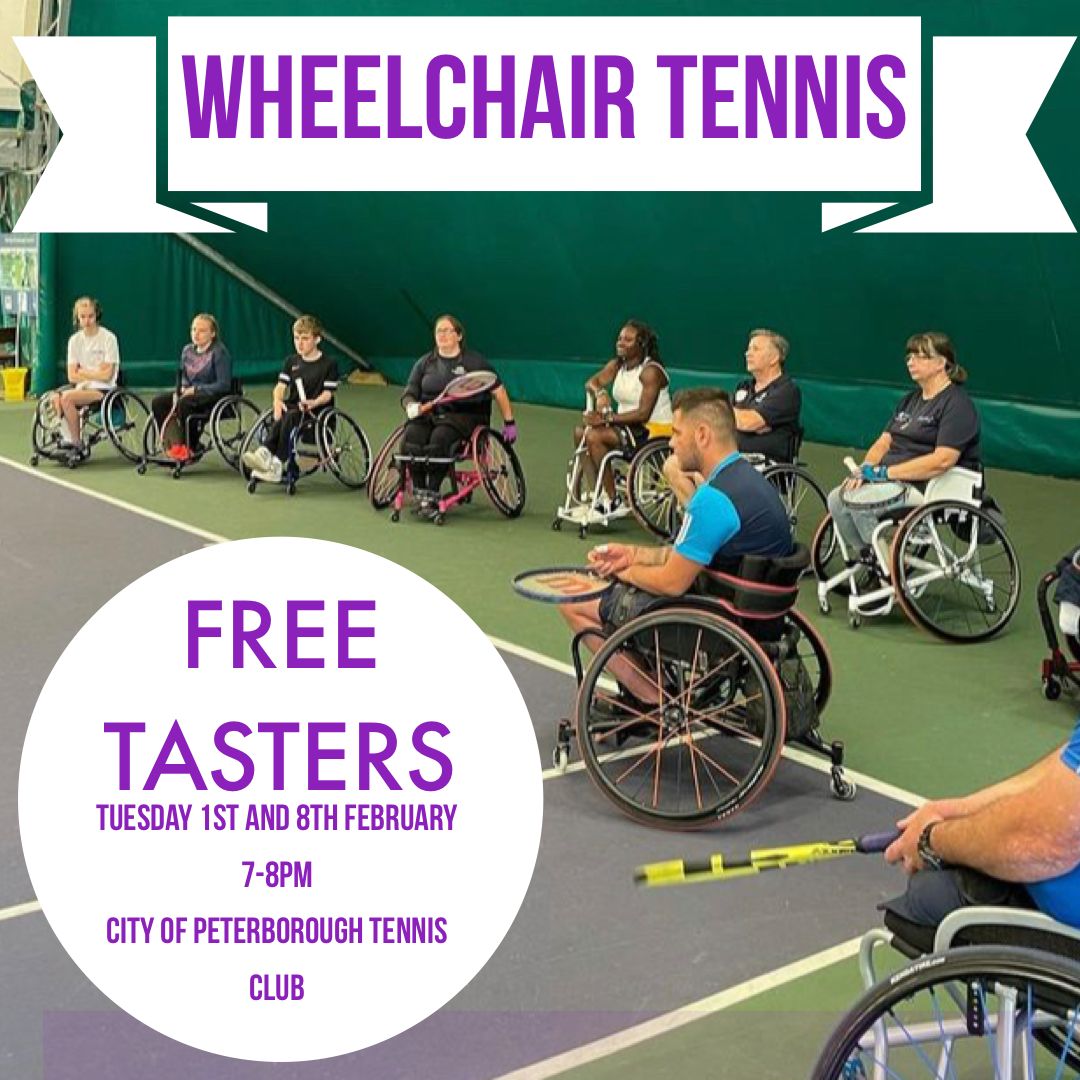 FREE WHEELCHAIR TENNIS TASTER!
Taking place on the indoor courts 7-8pm on a Tuesday this is the perfect opportunity to try out a new sport or return to the sport in a fun relaxed environment! We have 5 tennis sports chairs at the club which can be used. Please turn up at 6:45 to get yourself set up in the chair and the session will start at 7. Open to all abilities
The tasters will run on Tuesday 1st & 8th February
The club has accesible toilet facilities aswell as parking.
Click here to sign up to Tuesday 1st February