Lockdown Quiz Night!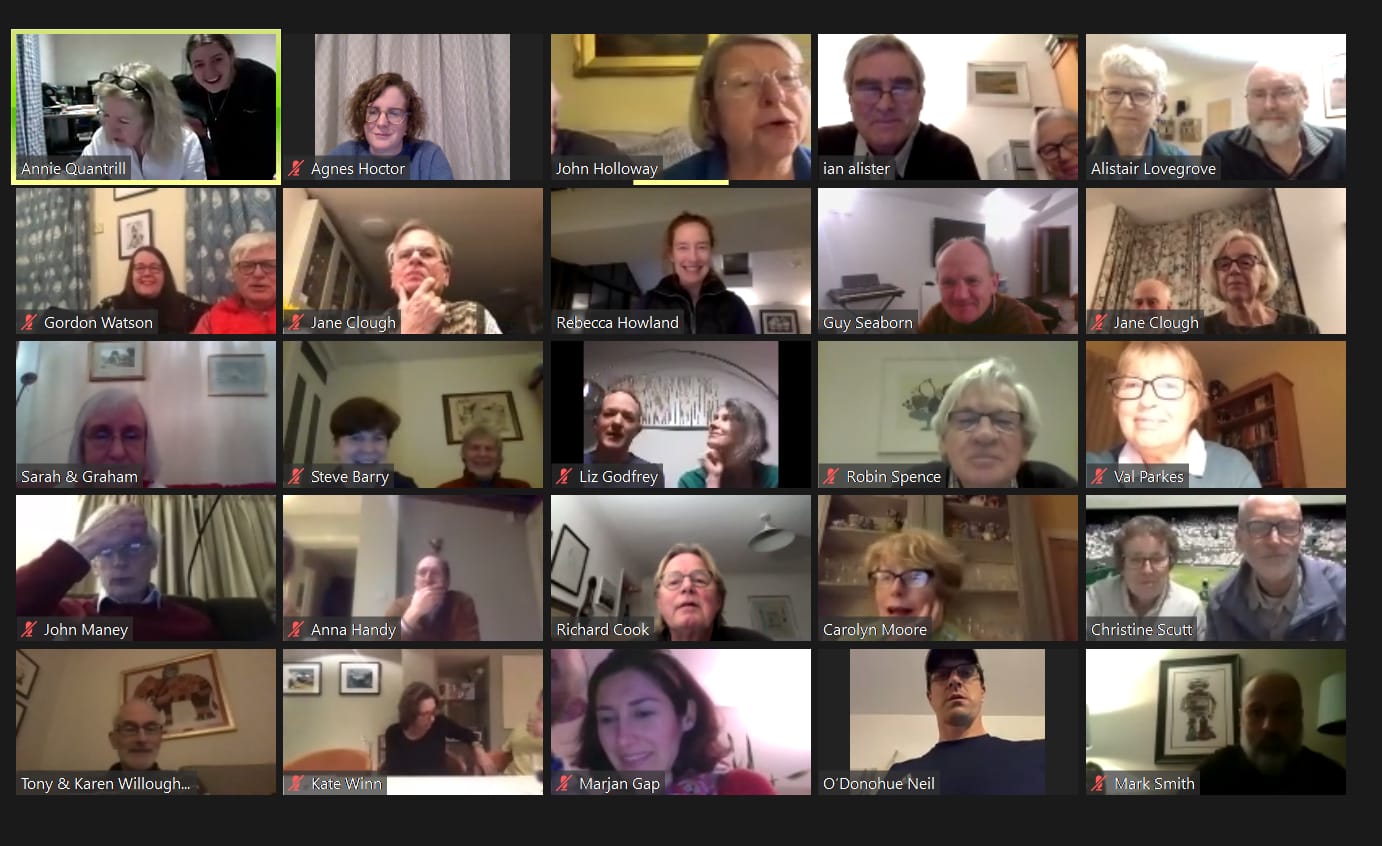 It was fantastic to see so many members at our first lockdown quiz evening via zoom on Friday 5 February brilliantly hosted by club member Ian Alister.
Ian very kindly offered to run some more and so our second lockdown quiz was on Wednesday 24 February at 8pm and our final lockdown was on Wednesday 17 March at 8pm. Itwass all very relaxed and informal.
Some of the comments from the first quiz
"It was really enjoyable and I thought the questions were pitched perfectly! So good to see everyone's faces again"
"That was absoutely amazing. The questions were fantastic range adn super interesting. You made our evening. Thank you so much."
"Really good lighthearted fun"
Hopefully we can then look forward and hope that we can run some more quizes in person at the club later in the year!