COVID-19
Wed, 13 May 2020 00:00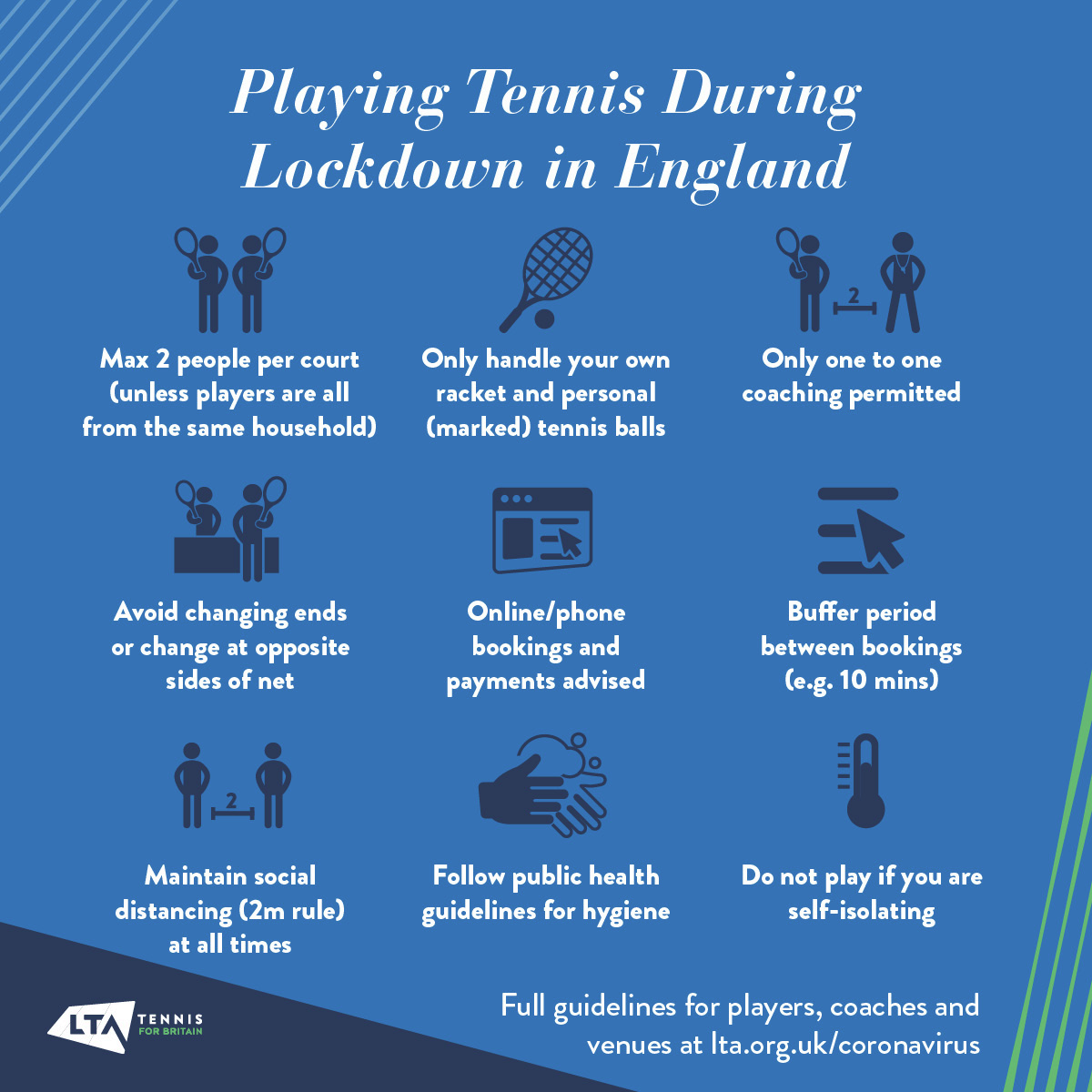 COVID-19 INFORMATION as at 12 May 2020
Following advice from the Governement and the LTA Tennis is now a permiitted sport subject to strict social distancing rules as follows:
Max 2 people per court. Unless all the players are from the same household.
Only handle your racket and personal tennis balls (marked).
Change ends at opposite sides of the net, or don't change ends.
Courts MUST be booked. Please note COURT 2 is CLOSED and not to be used. This is to aid social distancing.
Where possible leave a 10 minute buffer between court bookings.
Maintain the 2m social distancing rule. No handshakes, fist bumps, high fives, elbow knocks or kisses!!
Follow hygiene guidelines.
DO NOT PLAY if you are self isolating.
One to one coaching is now permitted.
COACHING
One to one coaching is also now permitted, so please contact Richard Barfoot on 07541 490608 or richard@overandin.com to book a lesson. Obviously the above rules still apply, so please be sensible and abide by them. Richard needs our support at this time too, so please get in touch with him and make use of his coaching skills.
We would recommend the use of disinfectant wipes to wipe down the gate handle, net winder etc. before and after use. A bottle of hand sanitiser would also be useful. Clean your hands before you touch the tennis balls, on and off during the match and after you have finished.
We know that this may seem like common sense, but safety and your health are the most important things.
Stay safe.
Dave Foster
Chairman