Club
New coach Guy Sparey
Sun, 19 Sep 2021 00:00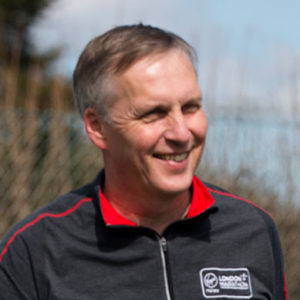 We're pleased to announce that Coach Guy Sparey is joining us as club coach alongside Coach Dean Cope. Dean coaches on Mondays and Tuesdays and Guy will be coaching during the rest of the week.
Guy will be running Junior Sessions, Adult Beginners and Improvers, coached doubles drills, and is looking to expand other sessions such as Cardio Tennis and Walking Tennis. He is also available for 1:1 coaching.
Tennis is a technical sport that requires good technique and movement. One of Guy's key interests is in the correct movement and execution of the right shot. By training and application, players can develop quickly and improve to achieve a higher level of play.
Exceptionally hard working, Guy believes in making tennis fun and inclusive for everyone.