Club
New: Halloween Kids Camp!
Tue, 13 Oct 2020 00:00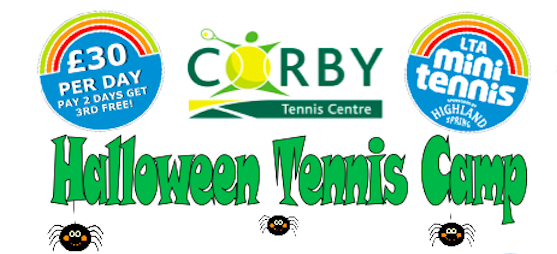 We are very excited to announce our new Halloween Camp!
The camp will be running for three days from October 26th to 28th. The camp will run each day from 10am - 2pm.
We will be hosting the Red group ages 5-8, the Orange group 8-9, and the Green group aged 10.
There is no previous tennis experience required. Please bring a packed lunch, drinks, and appropriate clothing and footwear.
Due to COVID restrictions there are a limited spaces available so please call in advance to reserve your child's space to join in the Halloween fun.
For bookings and any questions please call us at 01536 407851 or email us at [email protected].
We hope to see you there!