Club
Opening Up
Thu, 25 Mar 2021 00:00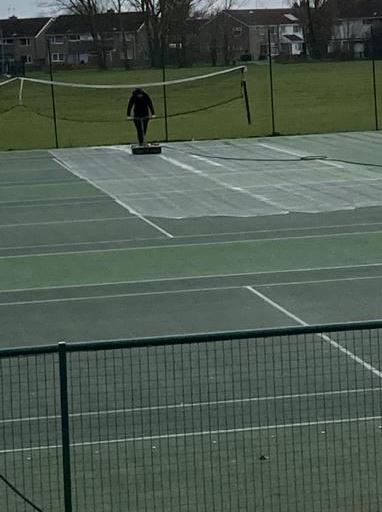 I am delighted to be welcoming you all back to play on our outdoor courts from March 29th. I know that so many of you are excited about returning to play, and it will be a great boost to all our mental and physical well-being to get back out there. As such, I am really pleased to be able to show you the photos of the fabulous work we have had done cleaning the courts and all the paving areas, and they look great. I am so pleased with the results done by local firm Tennis Court Maintenance, run by Craig Wetherall. They specialise in court cleaning, painting and fence repairs, and the level of service has been excellent.
I hope you are soon here playing on the courts, and having a great time. Remember, you haven't played for 3 months, so be kind to yourself and to your partner/opponent, as you are going to be rusty and erratic. Sometimes this kicks in on the second or third session in, so please be nice to yourself, and be patient.
We are really looking forward to welcoming you back to the Centre soon.