Club
Sponsored Cycle Ride
Tue, 21 Sep 2021 00:00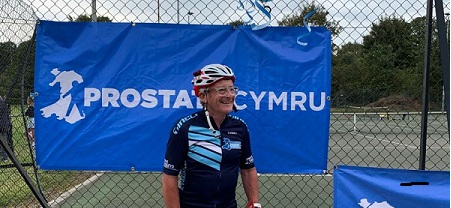 On Saturday, September 18th Nigel Osborne arrived at Cowbridge Tennis after successfully completing the 200 mile cycle ride from Caernarfon.
Thanks to everyone who came along and especially the coaches, volunteers & junior players who took part in the on court activities & everyone who helped with food & refreshments.
As a result of your support we've raised over £5,000 so far towards a new court with 20% going towards Prostate Cymru. Thank you very much & please look out for other fundraising events. If you'd like to contribute, please visit: https://www.justgiving.com/crowdfunding/cowbridge-tennis-new-court?utm_term=JKJyDNkgw
Please support your club!